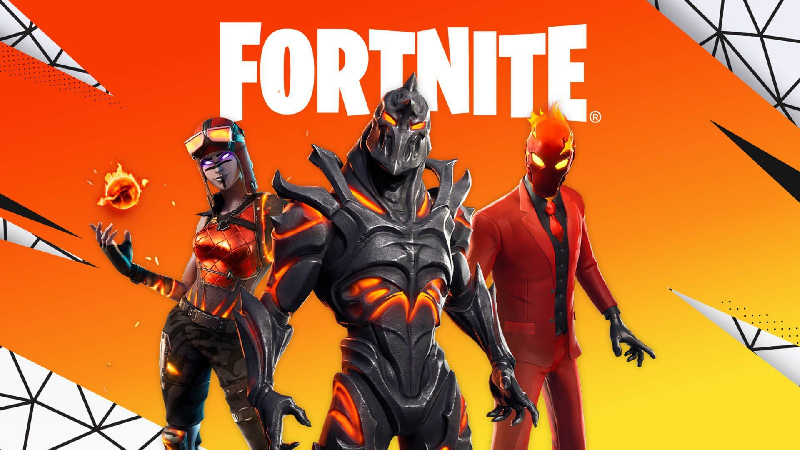 Fortnite Creative 2.0 update leaks: Verse NPC
The announcement of the Fortnite Creative 2.0 update was made a year ago, but Epic Games has kept quiet until now, when CEO Tim Sweeney revealed that this Creative 2.0 will be released at the end of this year 2022.
Tim Sweeney (CEO of Epic Games) has reconfirmed that Creative 2.0, the "Unreal Editor of Fortnite", will definitely be released this year!

He also said this: "We're building an economy, and it will help creators build businesses around their work."

(Information by @Top5Gamingx) pic.twitter.com/FOo0p4EVmL

— Shiina (@ShiinaBR) May 12, 2022
A few leakers covered another piece that had to do with a Verse NPC feature.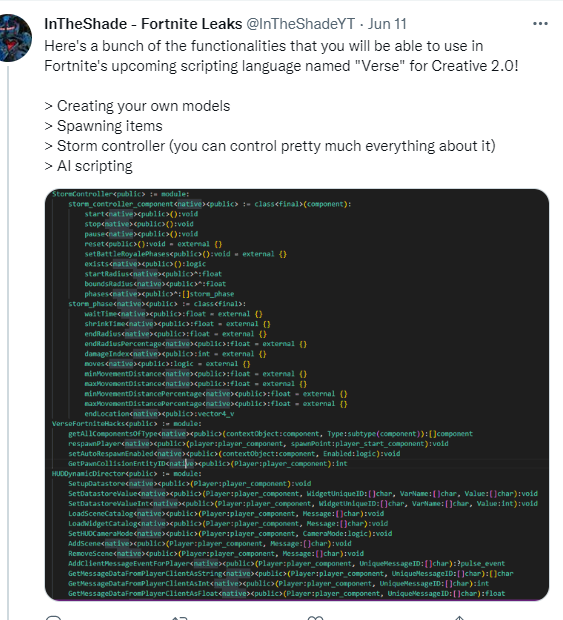 Fortnite Creative 2.0 update leaks : Upcoming features and functions
A prominent leaker InTheShadeYT revealed a list of functions and features that we could see in Creative 2.0:
Logging to the screen or to a file
Ability to create or destroy objects
Math calculations and algorithms
Debugging
Add and operate particle systems
Control audio, lights, gravity
Modify objects to change their appearance, composition, and animations
Spawn entities (similar to how actors spawn in Unreal Engine)
Level streaming
Control in-game physics via speed, vectors, and velocity
Play animations
Add, alter, or remove gameplay tags
Teleportation device
Script device
Control arrays and data types
Operate UI elements
Bind and map actions
A device (timer) to start, save, load, pause, and resume
Vehicle spawner
Vending machine to spawn items
Creature spawner manager
RNG (Random number generator) system
Control over player inventories and their weapons
Custom HUDs
Scoreboard control
Add NPCs and control their actions such as emotes and dialog
Decide what actions take place when a player looks away from another user or device
Sentry devise to track players
Player spawner
Control overbuilding
Cars
Live team and player stats
Create custom models
Item spawner
Storm controller
AI scripting
Fortnite wiki :
Genre(s)
Survival, battle royale, sandbox
Developer(s)
Epic Games
Publisher(s)
Platform(s)
Windows,

macOS,

Nintendo Switch,

PlayStation 4,

PlayStation 5,

Xbox One,

Xbox Series X/S,

iOS,

Android

First release
Fortnite: Save the World
July 25, 2017 (early access)