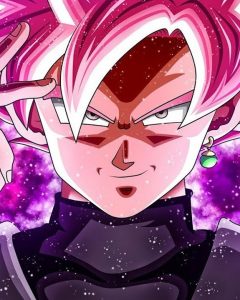 Epic Games and Fortnite are adding to the excitement of Goku Day by releasing Goku Black, a brand-new Dragon Ball outfit. Here's how to get your hands on it
Fortnite Guide – How to get the brand-new Goku Black outfit
Goku Black is the focus of an Item Shop Set. To obtain the Goku Black Skin, you must purchase it in the Item Shop while it is on display. The Son Goku Outfit from the Fortnite x Dragon Ball crossover costs 2,000 V-Bucks, so Goku Black will cost a similar amount.
CONFIRMED: Goku Black is coming to Fortnite very soon!

(Information by @GMatrixGames!) pic.twitter.com/VJfe7phmUU

— Shiina (@ShiinaBR) May 7, 2023
There's more than just the Goku Black Outfit included in the Goku Black Bundle. You'll also get a Super Saiyan Rosé variant that can be activated with an Emote while you're playing the game. Two Harvesting Tools and a Wrap are also included in the bundle.
It's important to note that Goku Black is a distinct Fortnite Skin with a separate model from Son Goku. In terms of cosmetic accessories, one of Goku Black's Pickaxes is a formidable two-handed staff. For the time being, the second Harvesting Tool, known as "Gold," remains a mystery.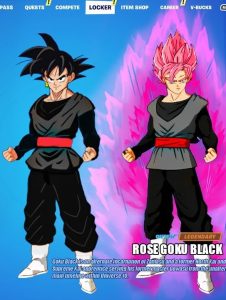 While all signs point to Goku Black making his Fortnite debut on Goku Day, the official confirmation will come when he appears in the Item Shop on May 9, 2023. Prepare your V-Bucks ahead of time because this incredible Fortnite Outfit is a must-have for all Dragon Ball fans.
About Fortnite
Fortnite is a 2017 online video game developed by Epic Games. It has three game modes with the same gameplay and engine: Fortnite Battle Royale, a free-to-play battle royale game with up to 100 players; Fortnite: Save the World, a cooperative hybrid tower defense-shooter and survival game where up to four players fight zombie-like creatures and defend objects with traps and fortifications they build; and Fortnite Creative, where players can freely create worlds and battle arenas.
Related: