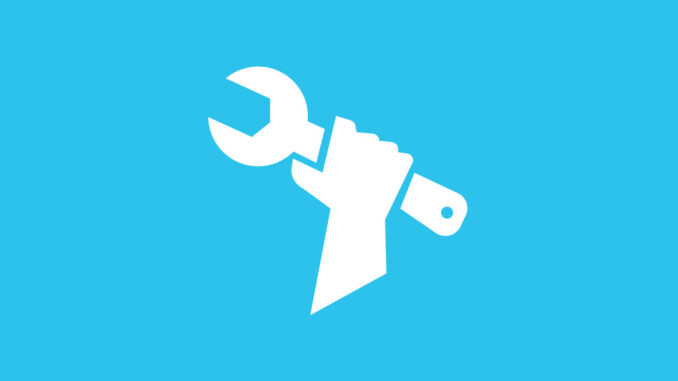 When will Fortnite servers be back online?
Fortnite update 19.40 will be released today, March 1, players have been kicked around 30 minutes before 04:00 AM ET and although there is no official announcement on the duration of the maintenance, it is expected to last about two hours.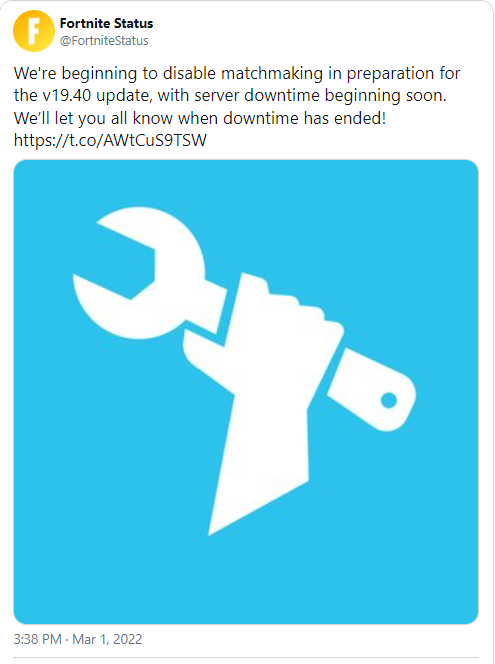 You will not be able to start the game before the downtime is over and the update is available. The update size is expected to be around 2GB; however, we still have to wait for the patch to be released to get the exact size.
Fortnite wiki :
Genre(s)
Survival, battle royale, sandbox
Developer(s)
Epic Games
Publisher(s)
Platform(s)
Windows

macOS

Nintendo Switch

PlayStation 4

PlayStation 5

Xbox One

Xbox Series X/S

iOS, Android

First release
Fortnite: Save the World
July 25, 2017 (early access)