What is the Lost Ark Express Mission Event?
It allows players to select a character at combat level 50 that is below 1000 item level to take part in the Lost Ark Express Mission event. The selected character receives a full set of 302 item level equipment and can take on bonus quests.
If you don't have a character that has reached level 50, you can use Vern Pass or Knowledge Transfers to level up quickly. However, the Vern Pass is a faster option to do so.
The Express Missions can be found on the Tier 1 continents of North Vern and Rohendel, and on the Tier 2 continents of Yorn and Feiton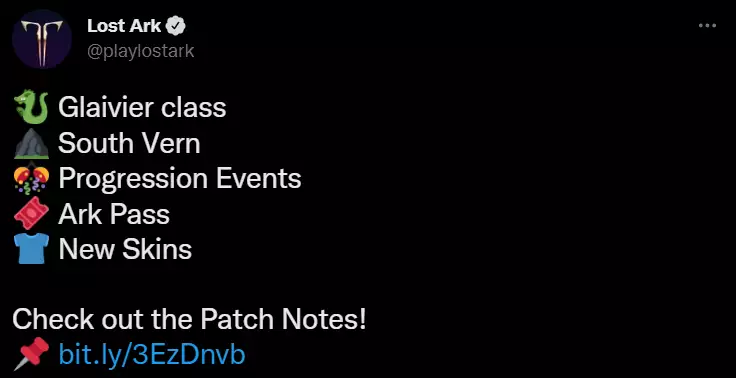 Players who have already reached Tier 3 can use the rewards they earned to level up different characters in the Lost Ark, and this also includes the latest Glaivier class.
The rewards granted from completing these missions correspond to the Tier of the continent is honing materials,  engravings, silver, important potions and many other useful items.
Lost Ark wiki :
Developer(s)
Tripod Studio
Smilegate RPG
Publisher(s)
Smilegate
Amazon Games
Director(s)
Keum Kang Sun
Engine
Unreal Engine 3
Platform(s)
Microsoft Windows
Release

KOR: December 4, 2019
NA/EU: February 11, 2022

Genre(s)
MMORPG, action role-playing
Mode(s)
Multiplayer
The Latest Games News : Release date , Patch Notes , game events & update , Game Leaks & up comming