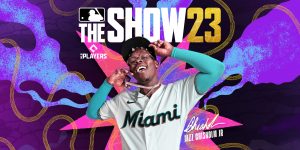 The Double Trouble Mystery Mission in MLB The Show 23 is now available, but many players are having trouble figuring out how to complete it.
MLB The Show 23 Guide – How to complete the Double Trouble Mystery Mission
Mystery Missions are released on a regular basis during an MLB The Show Diamond Dynasty cycle, allowing players to earn special rewards by completing in-game objectives. The caveat is that the objective is still unknown. MLB The Show 23's Mini Seasons mode has been revamped, with three distinct campaigns available to players. The Lefty Loosey campaign, one of two featured Mini Seasons events, features 94 Prime Mark Mulder as the Championship reward.
Mini Seasons is back with a twist!

Win the Lefty Loosey Championship to add New Legend Mark Mulder to your squad!
Check out the new and returning Legends here: https://t.co/zmmpLMbOu4

Get #MLBTheShow 23 now: https://t.co/lZzPVMCTFi pic.twitter.com/LtGujBRley

— MLB The Show (@MLBTheShow) March 24, 2023
There are also two Mystery Missions: That's Tough and Double Trouble. Both end on July 7 at 3 p.m. ET.
MLB The Show 23 Guide – How to complete the Double Trouble Mystery Mission
There is no solution for the Double Trouble Mystery Mission as of this writing. We will update this article as soon as a solution is revealed. As players attempt to complete the objective, perhaps hitting back-to-back doubles in a Mini Seasons game is the solution.
MLB The Show 23 is currently in early access for those who purchased the game's special edition.
MLB The Show 22 Double Trouble Mystery Mission solution
While the game does not tell you what to do, the solution to this puzzle is as follows:
Make three errors in one game!
This is easily accomplished while pitching and making throwing errors on the All-Star difficulty. Here are a few pointers on how to easily make these mistakes by attempting to get ground balls and playing with your throwing meter:
Throw fast balls by targeting the center
Throw curveballs down the zone
Throw sinkers below the zone
Players will have plenty of time to experiment with all of these different ways to make an error, so it shouldn't be too difficult. You can also check the Mini Seasons menu to see how many errors you've made.
When will MLB The Show 23 be available on Game Pass?
MLB The Show 23 will be available on Xbox Game Pass when the official game is released on March 28. As a result, players will be able to access the game via Game Pass on the same day it is released to the general public. Similar to previous years, the game will be available on cloud and console.
Related: