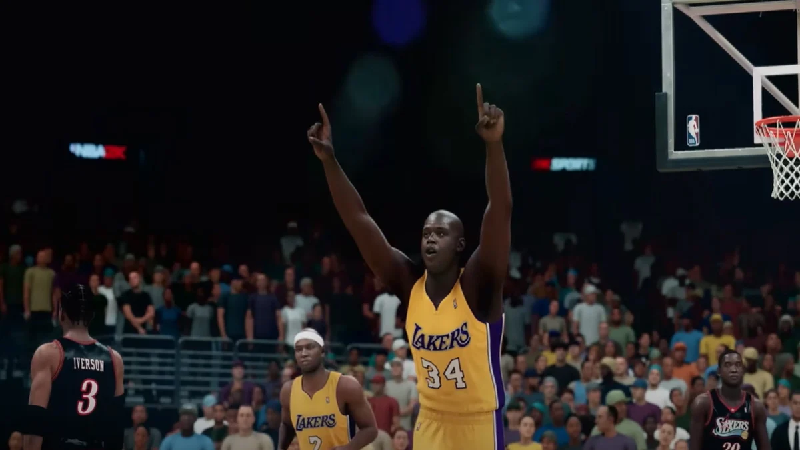 NBA 2K22 Season 9 : Release Date and Time
The NBA 2K22 Season 9 will kick off at 8am PDT / 4pm BST on Friday, August 12, 2022. The most recent message from Visual Concepts confirms:
"Our latest 2K22 patch is live. Includes preparations for the final Season in NBA 2K22, launching this Friday at 8 AM PT. Live now on PS5 and Xbox Series X|S. Coming soon to PS4, XB1, Switch, and PC."
Experience the Jordan Challenge in #NBA2K23

🔴Recreate MJ's greatest moments
⚫15 Jordan Challenge games
🔴Interviews w/ MJ's teammates, opponents & others
⚫Era-replicated visuals, gameplay & presentation

More info: https://t.co/7Eq1w1Qtw6
Full Trailer: https://t.co/w0m9SJUxmO pic.twitter.com/7iLNMqsRIC

— NBA 2K (@NBA2K) August 11, 2022
List of MyTeam Rewards and features for Season 9 : the changes listed are:
3-Week MyTEAM Limited Run
End Game & Invincible MyTeam Rewards
Updated MyCAREER Rewards, including the Tiger, Jetpack and more…
With over 50 cards to potentially pull from, this is an incredibly valuable NBA 2K22 MyTEAM Pack.
Here are a few of the cards that we would want:
Invincible Klay Thompson – SG/SF
Invincible LaMelo Ball – PG/SG
Invincible Tim Duncan – PF/C
Invincible Kevin Garnett – PF/C
Invincible Hakeem Olajuwon – C/PF
Invincible Kawhi Leonard – SF/SG
Invincible Vince Carter – SF/SG
3-Week MyTEAM Limited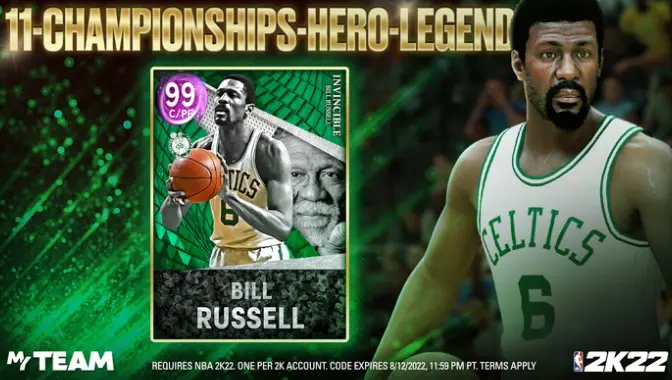 Instead of the normal six weeks of Limited, there will only be three weeks of Limited during NBA 2K22 Season 9.
The first Limited Event will take place on the first day of the Season which will have you construct a lineup that you'll take online against your opponents.
Enter the code: '11-CHAMPIONSHIPS-HERO-LEGEND' for a free Invincible DM Bill Russell, be sure to enter this before August 12, 2022.
NBA 2K22 wiki :
Developer(s)
Visual Concepts
Publisher(s)
2K Sports
Series
NBA 2K
Platform(s)

Nintendo Switch
PlayStation 4
PlayStation 5
Xbox One
Xbox Series X
Google Stadia
Microsoft Windows
Apple Arcade (Arcade Edition)

Genre(s)
Sports
Mode(s)
Single-player, multiplayer