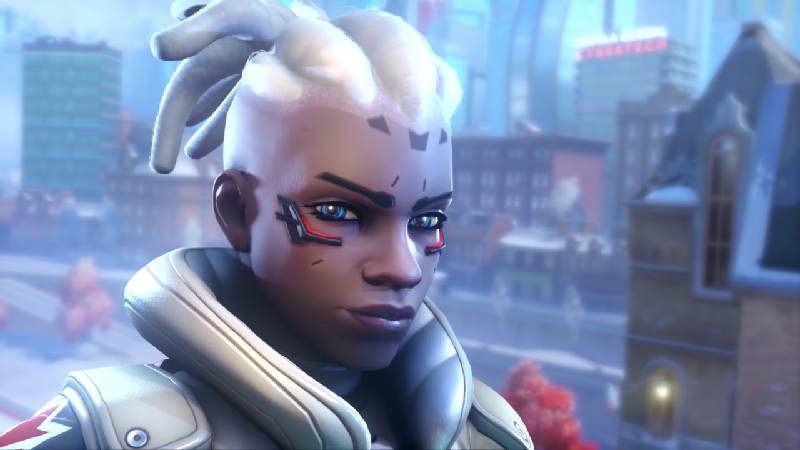 Overwatch 2 Season 2 release date
Overwatch 2 Season 2 officially kicked off on December 6, which is also the end of the game's first season. Each season will run for nine weeks, so Overwatch 2 Season 2 is expected to end on February 7, 2023, marking the switch to Season 3 at that time.
Overwatch 2 season 2 update patch notes details :
General game updates
Control maps
Whenever a point is captured on Control, the team losing control of the point counts as having contested the point for the purposes of overtime even if they were not present.
Heroes and cosmetics
Hero Challenges added for Junker Queen, Sojourn, and Kiriko
More than 70 player icons added as Challenge rewards
Hero purchase tab added to the in-game shop
Competitive
Rewards for name cards added based on end-of-season rank, can only be used in the following season
Heroes not eligible to be played in Competitive will appear with a lock in the Hero Gallery
Changes to matchmaking to improved match quality
Minor polish improvements to the competitive play UI flow
Ramattra unavailable to be picked in Competitive for two weeks
Bug fixes
General
Fixed a bug that was causing Roadhog's breaths to not be audible when viewing some animations in the Hero Gallery
 Fixed a bug that caused some players to lose competitive challenge progress
 Fixed a bug with Torbjörn and Symmetra's turrets displaying hostile red overlays in Deathmatch for the player that placed them
 Fixed an issue with the Lifesaver Challenge not counting Mercy's Resurrect as a "Save"
 Resolved an issue with purchases not immediately showing up after purchase
 Resolved an issue where several products couldn't be unlocked from the Hero Gallery
Hero balance changes
Tank
Ramattra
Addition of Ramattra as a playable hero, unlockable at level 45 of the free battle pass or immediately upon purchasing the premium track
Junker Queen
Torso and head hit volume size increased by 12 percent
Rampage

Wound duration reduced from five to 4.5 seconds
Cost reduced by 10 percent

Commanding Shout

Cooldown reduced from 15 to 14 seconds

"Adrenaline" Passive

Healing multiplier increased from 1x to 1.25x damage dealt by wounds
Doomfist
Rocket Punch

Impact damage range increased from 15-30 to 25-50 damage
Wall slam damage range decreased from 20-40 to 10-30 damage
Empowered Rocket Punch wall slam duration range reduced from 0.5-1 to 0.25-0.75 seconds

Non-Empowered Rocket Punch stuns for 0.25 seconds on wall slam

Minimum time to cancel now set to 0.12 seconds from 0.25 seconds
Cooldown reduced from four to three seconds

Power Block

Cooldown reduced from eight to seven seconds
Duration increased from two to 2.5 seconds
Minimum damage mitigated needed to empower Rocket Punch now 80 damage (down from 90)

Meteor Strike

Empowers Rocket Punch on landing
Enemy slow duration increased from two to three seconds

"The Best Defense…" Passive

Maximum temporary health increased from 150 to 200 health
Temporary health gained per target attacked with abilities increased from 30 to 40 health
Damage
Damage Passive
No longer provides movement speed bonus
Reload speed bonus increased from 25 to 35 percent
Bastion
Configuration Artillery

Delay before projectiles drop reduced from one to 0.6 seconds
Explosion damage reduced from 300 to 250
No longer damages self
Minimum delay before firing consecutive projectiles reduced by 20 percent

Reconfigure

Cooldown reduced from 12 to 10 seconds
Sojourn
Railgun

Energy delay before draining reduced from eight to five seconds
Secondary fire damage falloff starts at 40 meters (from 70)
Secondary fire critical damage multiplier reduced from two to 1.5
Secondary fire damage now scales with energy from 30-130 damage
Primary fire damage per projectile increased from nine to ten
Overclock energy charge rate increased to 20 percent
Symmetra
Photon Projector

Beam charge rate and decay rate increased by 20 percent
Primary fire ammo consumption rate increased from seven to ten per second
Primary fire once more gains ammo from damaging barriers
Tracer
Pulse Pistols

Damage increased from five to six
Support
Ana
Sleep Dart

Cooldown reduced from 15 to 14 seconds
Kiriko
Arm hit volumes width decreased by 15 percent
Added an auto-wall climb hero option
Kitsune Rush

Ultimate cost increased by 10 percent
Movement speed bonus decreased from 50 to 30 percent
Cooldown rate reduced from three-times to two-times faster

Protection Suzu

Cast time reduced from 0.15 to 0.1 second

Swift Step

Ability input can now be held to activate

Kunai

Ammo increased from 12 to 15