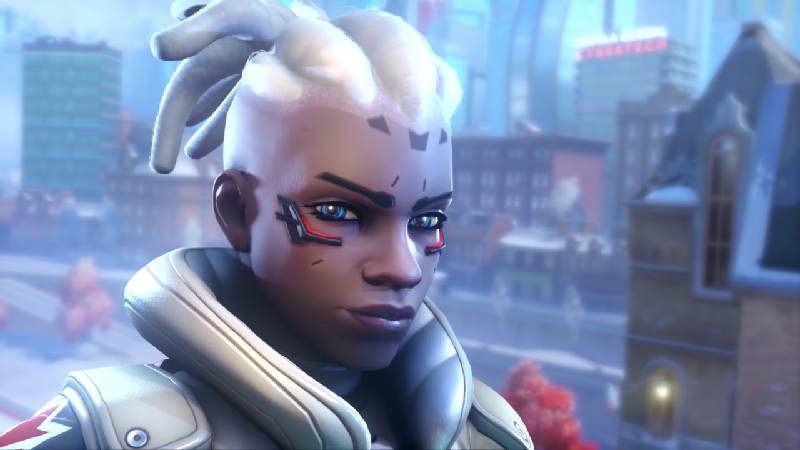 The patch notes for the latest Overwatch 2 Season 2 Hero Balance Patch have been revealed.
We took some time to assess Season 2 and made some quick changes to improve your experience!

🔥HOTFIXES COMIN' IN HOT 🔥
👊Doomfist tuned
🤖Ramattra & Orisa buffed
🎯Ana gets some upgrades
🦿Sojourn abilities re-tuned
& More!

Full patch notes 📝 https://t.co/w2506s55gz

— Overwatch (@PlayOverwatch) December 15, 2022
Citing "early reading of Season 2 hero performance," Overwatch 2 Game Director Aaron Keller and Business Director Jon Spector revealed Monday that a quick hero balance review is coming later this week.
The team is looking at potential changes to Sojourn, Doomfist, Ramattra, Roadhog and Tracer with the planned balance changes coming later this week. https://t.co/zzZ9X3OYER

— Aaron Keller (@aaronkellerOW) December 13, 2022
Overwatch 2 Patch Notes for December 15 details :
Bug fixes
General
Fixed a bug that was causing Roadhog's breaths to not be audible when viewing some animations in the Hero Gallery
 Fixed a bug that caused some players to lose competitive challenge progress
 Resolved an issue where several products couldn't be unlocked from the Hero Gallery
 Fixed an issue with the Lifesaver Challenge not counting Mercy's Resurrect as a "Save"
 Resolved an issue with purchases not immediately showing up after purchase
 Fixed a bug with Torbjörn and Symmetra's turrets displaying hostile red overlays in Deathmatch for the player that placed them
Doomfist
Rocket Punch
Cooldown increased from three to four seconds
Power Block
Minimum damage mitigated required to raise Rocket Punch's power increased from 80 to 100 damage
The Best Defense…
Temporary health gained per target hit with abilities decreased from 40 to 35 health
Orisa
Terra Surge
Now pierces through barriers upon impact
Augmented Fusion Driver
Damage falloff range increased from 15 to 25 meters
Ramattra
Nemesis Form
Movement speed increased by 20 percent
Armor bonus increased from 150 to 225
Void Barrier (Omnic Form)
Cooldown reduced from 15 to 13 seconds
Sojourn
Railgun
Primary fire spread increased by 28 percent
Disruptor Shot
No longer slows enemy movement speed
Power Slide
Cooldown increased from six to seven seconds
Tracer
Pulse Pistols
Damage reduced from six to 5.5
Ana
Biotic Rifle
Damage and healing increased from 70 to 75
Biotic Grenade
Effect duration increased from three to four seconds
Kiriko
Protection Suzu
Invulnerability duration reduced from one to .85 seconds
Season two launch patch notes
General game updates
Control maps
Whenever a point is captured on Control, the team losing control of the point counts as having contested the point for the purposes of overtime even if they were not present
Heroes and cosmetics
Hero Challenges added for Junker Queen, Sojourn, and Kiriko
More than 70 player icons added as Challenge rewards
Hero purchase tab added to the in-game shop
Competitive
Rewards for name cards added based on end-of-season rank, can only be used in the following season
Heroes not eligible to be played in Competitive will appear with a lock in the Hero Gallery
Changes to matchmaking to improved match quality
Minor polish improvements to the competitive play UI flow
Ramattra unavailable to be picked in Competitive for two weeks
Hero balance changes
Tank
Ramattra
Addition of Ramattra as a playable hero, unlockable at level 45 of the free battle pass or immediately upon purchasing the premium track
Doomfist
Rocket Punch

Impact damage range increased from 15-30 to 25-50 damage
Wall slam damage range decreased from 20-40 to 10-30 damage
Empowered Rocket Punch wall slam duration range reduced from 0.5-1 to 0.25-0.75 seconds

Non-Empowered Rocket Punch stuns for 0.25 seconds on wall slam

Minimum time to cancel now set to 0.12 seconds from 0.25 seconds
Cooldown reduced from four to three seconds

Power Block

Cooldown reduced from eight to seven seconds
Duration increased from two to 2.5 seconds
Minimum damage mitigated needed to empower Rocket Punch now 80 damage (down from 90)

Meteor Strike

Empowers Rocket Punch on landing
Enemy slow duration increased from two to three seconds

"The Best Defense…" Passive

Maximum temporary health increased from 150 to 200 health
Temporary health gained per target attacked with abilities increased from 30 to 40 health
Junker Queen
Torso and head hit volume size increased by 12 percent
Rampage

Wound duration reduced from five to 4.5 seconds
Cost reduced by 10 percent

Commanding Shout

Cooldown reduced from 15 to 14 seconds

"Adrenaline" Passive

Healing multiplier increased from 1x to 1.25x damage dealt by wounds
Damage
Damage Passive
No longer provides movement speed bonus
Reload speed bonus increased from 25 to 35 percent
Overwatch 2 wiki :
Overwatch 2 is a first-person shooter developed and published by Blizzard Entertainment. As a sequel to the 2016 hero shooter Overwatch, the game intends a shared environment for player-versus-player (PvP) modes while introducing persistent cooperative modes. A major change in PvP modes was to reduce team sizes from six to five, which required several characters to be reworked. Overwatch 2 is free-to-play on Nintendo Switch, PlayStation 4, PlayStation 5, Windows, Xbox One, and Xbox Series X/S in early access as of October 4, 2022 and features full cross-platform play.
Developer(s)
Blizzard Entertainment
Publisher(s)
Blizzard Entertainment
Director(s)
Aaron Keller
Platform(s)

Nintendo Switch
PlayStation 4
PlayStation 5
Windows
Xbox One
Xbox Series X/S

Release
October 4, 2022
Genre(s)
First-person shooter
Mode(s)
Multiplayer