What is city-building games ?
A city building game, or city building game, is a simulation video game genre in which players act as the general planner and leader of a city or town, watching it from above and being responsible for its strategy of growth and management.
List 8 best city-building games to play on PC in 2022
1. Frostpunk
Frostpunk is a survival city building game developed and published by 11-bit studios. Players take on the role of a leader in a late 19th century alternate history, in which they must build and maintain a city during a global volcanic winter, manage resources, make decisions about how to survive, and explore the area outside their city to survivors, resources or other useful items.
Screenshot :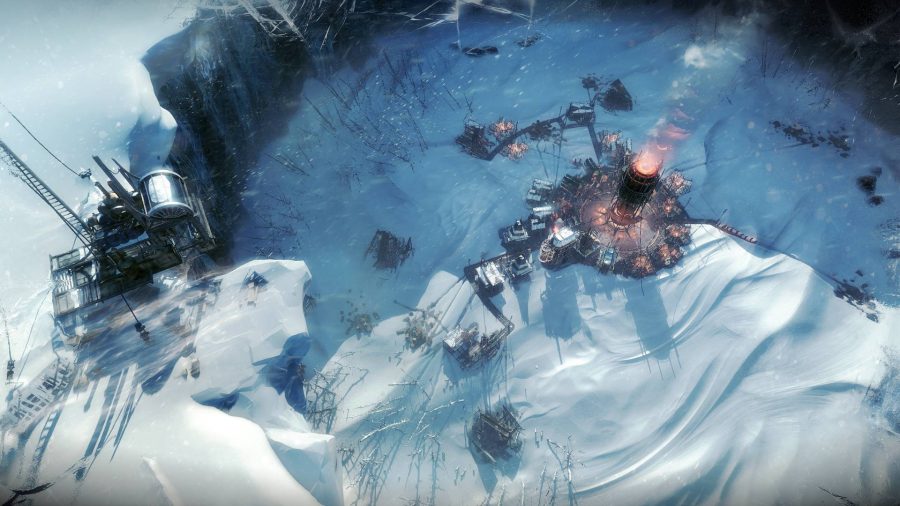 Home page : https://www.frostpunkgame.com/
Frostpunk on Steam : https://store.steampowered.com/app/323190/Frostpunk/
Platform(s) : Microsoft Windows, PlayStation 4, Xbox One
2. SimCity 4
SimCity 4 is a city building simulation computer game developed by Maxis, a subsidiary of Electronic Arts. It was released on January 14, 2003.
Screenshot :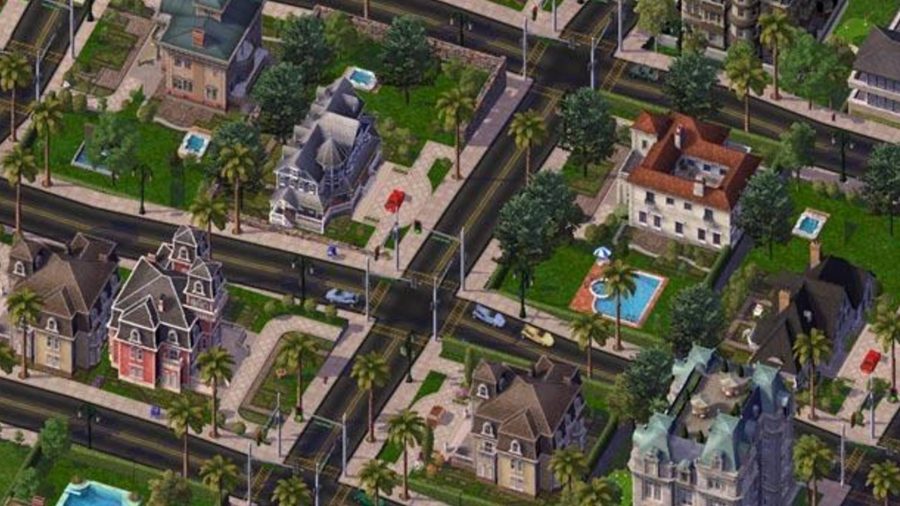 Home page : https://www.ea.com/games/simcity/simcity-4
Steam : https://store.steampowered.com/app/24780/SimCity_4_Deluxe_Edition/
Platforms: Microsoft Windows, Linux, Classic Mac OS
3. Age of Empires 2 Definitive Edition
Age of Empires II: Definitive Edition is a Real-time Strategy video game developed by Forgotten Empires and published by Xbox Game Studios. It is a remastering of the original game Age of Empires II: The Age of Kings, which celebrates the 20th anniversary of the original.
Screenshot :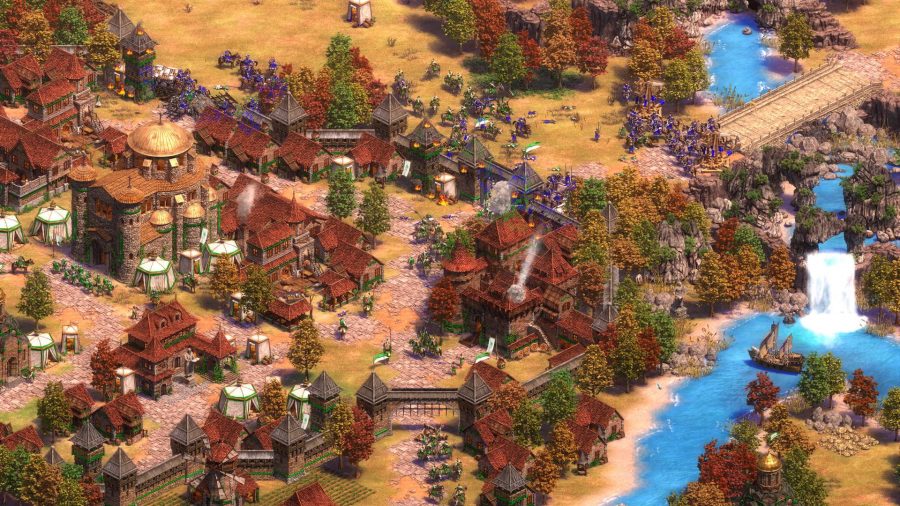 Home page : https://www.ageofempires.com/games/aoeiide/
Age of Empires II: Definitive Edition on Steam : https://store.steampowered.com/app/813780/Age_of_Empires_II_Definitive_Edition/
Platforms: Xbox One, Microsoft Windows
4. Aven Colony
Screenshot :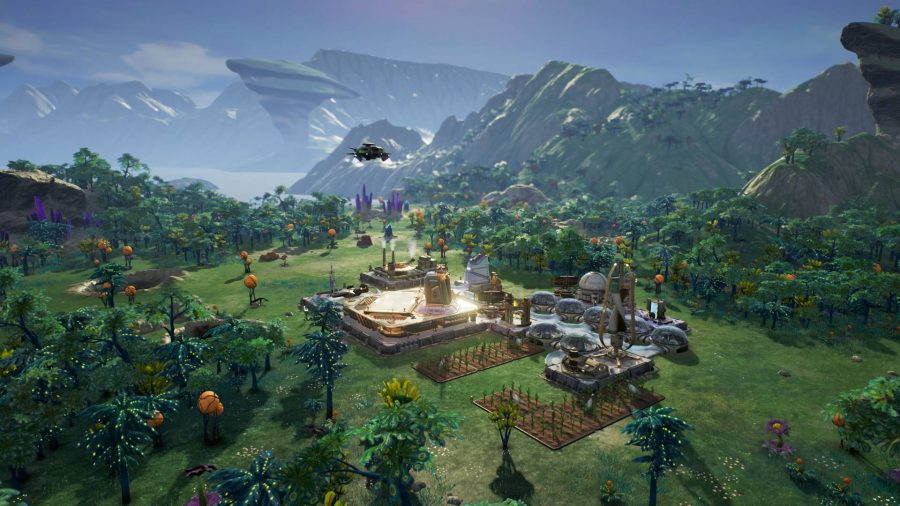 Home page on Steam : https://store.steampowered.com/app/484900/Aven_Colony/
Platforms: 
PlayStation 4, Microsoft Windows, Xbox One
5. Cities: Skylines
Screenshot :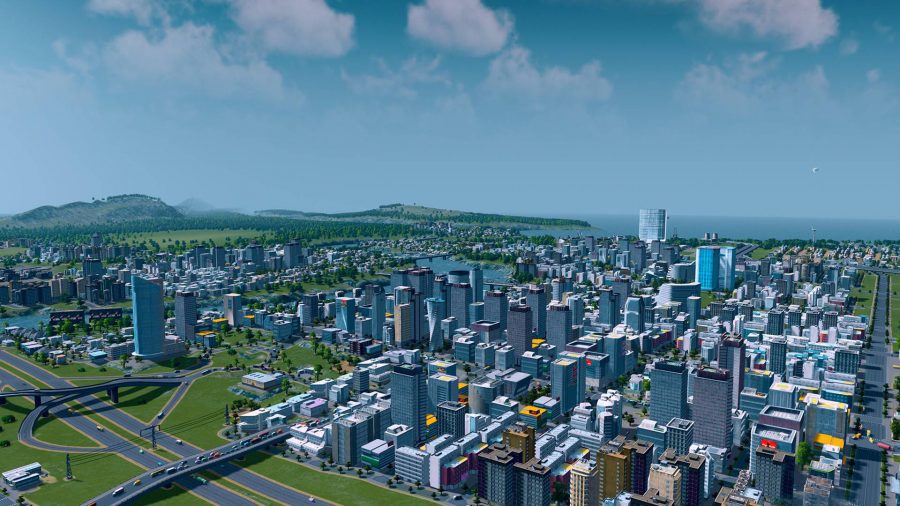 Home page : https://www.citiesskylines.com/
Cities: Skylines on Steam : https://store.steampowered.com/app/255710/Cities_Skylines/
Platforms: PlayStation 4, Nintendo Switch, Xbox One, Android, Microsoft Windows, Linux, Macintosh operating systems
6. Surviving Mars
Screenshot :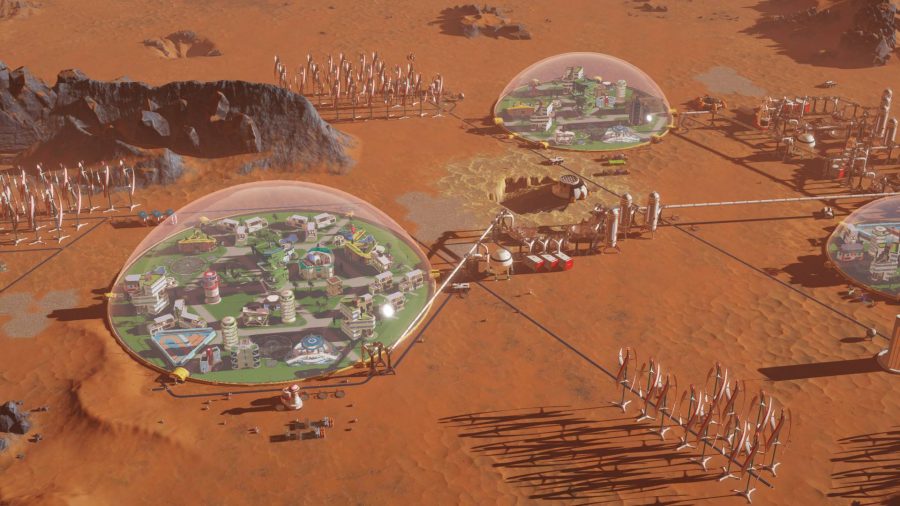 Home page on Steam : https://store.steampowered.com/app/464920/Surviving_Mars/
Platforms: PlayStation 4, Xbox One, Macintosh operating systems, Microsoft Windows, Linux, Classic Mac OS
7. Anno 1800
Screenshot :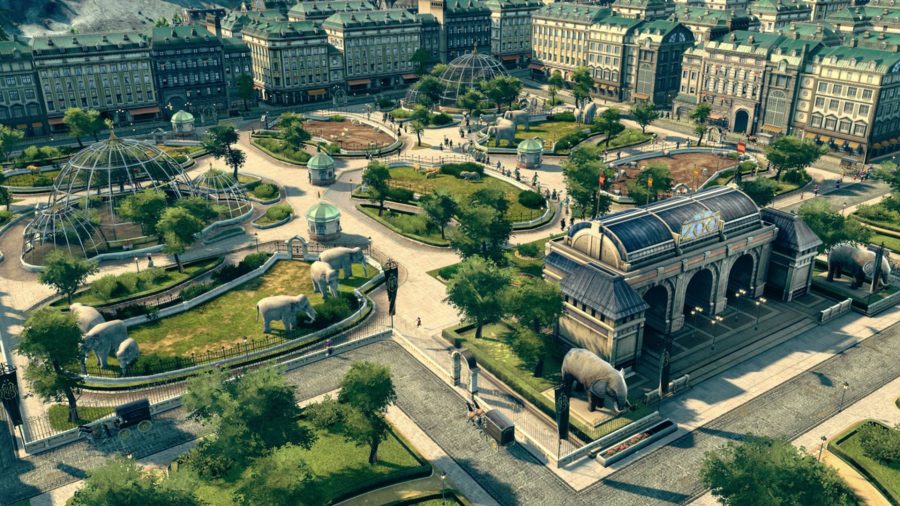 Home page : https://www.ubisoft.com/en-gb/game/anno/1800
Platform: Microsoft Windows
8. Tropico 6
Screenshot :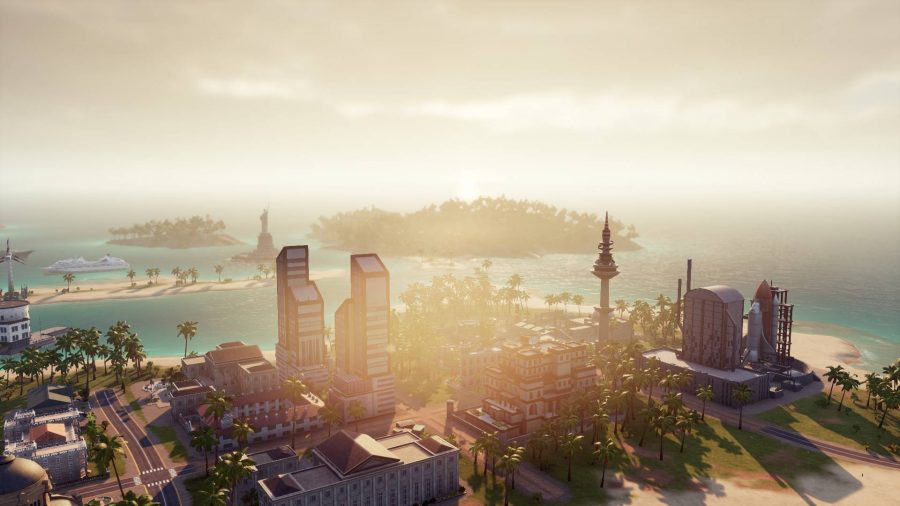 Home page on Steam : https://store.steampowered.com/app/492720/Tropico_6/
Platforms: PlayStation 4, Nintendo Switch, Xbox One, macOS, Microsoft Windows, Linux, Macintosh operating systems