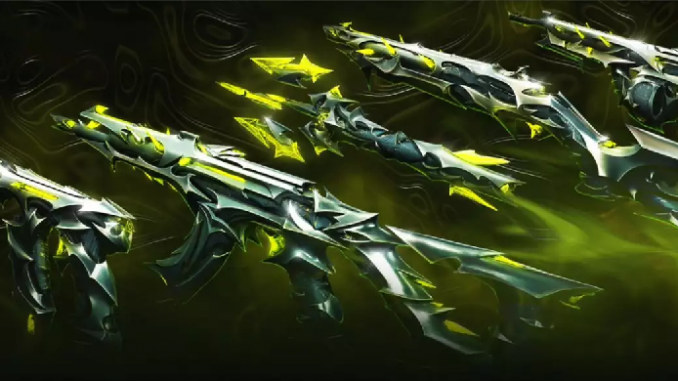 Valorant Titanmail bundle – Release date
Valorant Titanmail bundle is expected to hit the store in North America at 6 p.m. Eastern and 3 p.m. Pacific.
Valorant Titanmail bundle – All skins
There are a total of four guns besides the melee weapon that are part of the Titanmail bundle, these are:
Melee

Ares

Vandal

Bucky

Frenzy
Titanmail Mace Melee
Titanmail Ares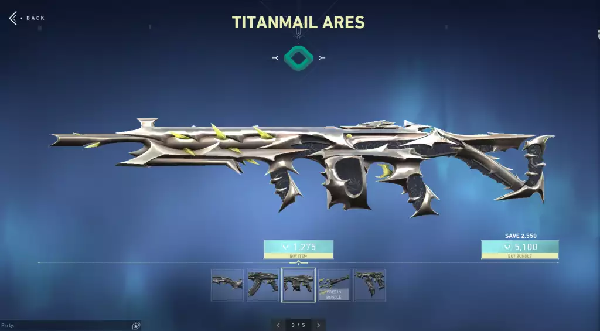 Titanmail Vandal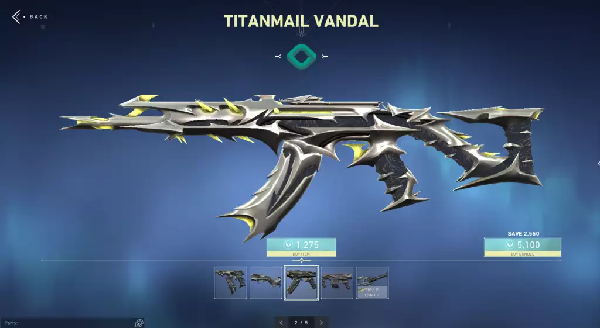 Titanmail Bucky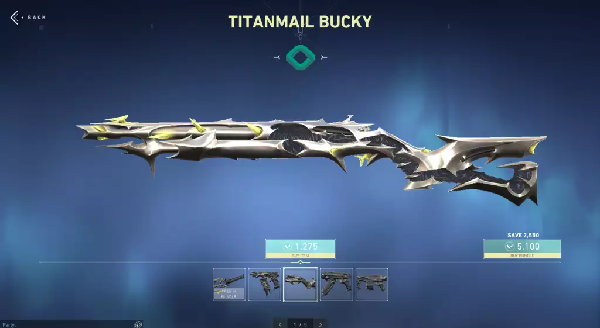 Titanmail Frenzy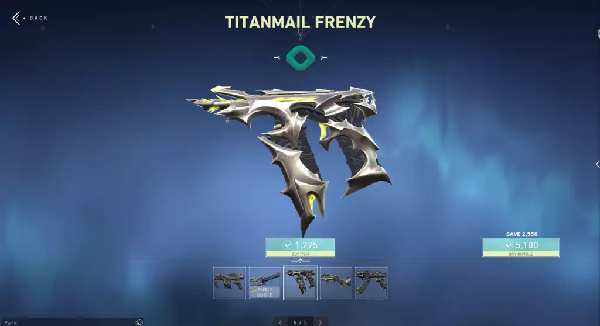 Valorant Titanmail bundle – Price
These were reported by a tweet from user and leaker @ValorLeaks. The total bundle would be 5100 PV, or around $50, making it a deluxe skin level line, the price for individual skins with no upgrades will be 1,275 VP, while the melee skin will be priced at 2,550 VP.
Titanmail is a Deluxe Tier Skinline | #VALORANT

Skin Price: 1275 VP
Melee Price (Has 1 Upgrade): 2550 VP
Estimated Bundle Price: 5,100 VP~

Available Later today. pic.twitter.com/rcsjaQwRLs

— ValorLeaks | Leaks & Info (@ValorLeaks) May 11, 2022
Valorant wiki :
Developer(s)
Riot Games
Publisher(s)
Riot Games
Director(s)

David Nottingham
Joe Ziegler

Producer(s)
Designer(s)

Trevor Romleski
Salvatore Garozzo

Programmer(s)

Paul Chamberlain
Dave Heironymus
David Straily

Artist(s)
Moby Francke
Composer(s)
Jesse Harlin
Engine
Unreal Engine 4
Platform(s)
Microsoft Windows
Release
June 2, 2020
Genre(s)
First-person hero shooter
Mode(s)
Multiplayer