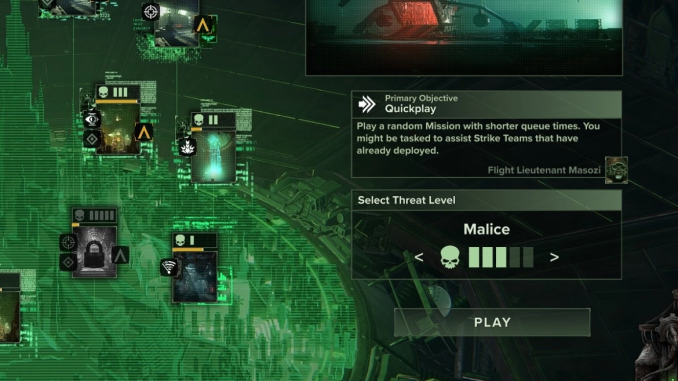 How many Darktide Difficulty Levels ?
There are 5 difficulties in Darktide . You unlock difficulty as you level up.
Warhammer 40k Darktide Release Date:
Warhammer 40k Darktide, or just Darktide for short, comes out on November 30, 2022. It's available on Xbox Series X|S and PC. Players can pre-order the game, which allows them to participate in the preview beta starting on November 17, 2022.
Warhammer 40K: Darktide Difficulty Levels Explained :
Sedition : You should only play at this level if this is your first time playing as a specific character.
Uprising : You can experiment with playing at this level once you somewhat understand your character. You should spend a lot of time here, it's best to play this difficulty until at least level 10.
Malice: Difficulty in this level is moderate, you should spend a lot of time in this level to upgrade power and get better equipment.
Heresy: It can be unlocked at confidence level 6, but you will be destroyed if you try at that level. e suggest waiting until it is at least max before even considering trying Heresy.
Damnation: This is the hardest level however it will bring great rewards, best make sure you have a group of max level adept teammates behind you.
Warhammer 40K: Darktide wiki
Developer(s)
Fatshark
Publisher(s)
Fatshark
Director(s)
Anders De Geer
Writer(s)
Dan Abnett
Composer(s)
Jesper Kyd
Series
Warhammer 40,000
Platform(s)

Microsoft Windows
Xbox Series X/S

Release

Microsoft Windows
30 November 2022
Xbox Series X/S
TBA

Genre(s)
Action, first-person shooter
Mode(s)
Multiplayer