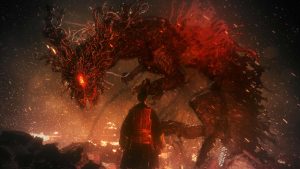 The Wo Long Fallen Dynasty review embargo date may have been leaked by Metacritic, and here is what we know so far.
Wo Long Fallen Dynasty leaked review embargo date
According to Metacritic, the review embargo for Wo Long: Fallen Dynasty is set to expire later this week, prior to the game's March 3 release date, which is on March 2. Fans can thus anticipate hearing what critics have to say about the game before purchasing copies and engaging in battles with monsters and demons.
Expect Wo Long: Fallen Dynasty reviews later in the week: https://t.co/VQvFyaPOEB #WoLongFallenDynasty
Any Metascore predictions for this one? pic.twitter.com/Oh1Eeijuao

— metacritic (@metacritic) February 25, 2023
However, according to a Reddit post about review codes, final verdicts will be delivered one day before release. This post includes a screenshot of the game downloading on Steam.
Wo Long: Fallen Dynasty review codes are in! 🙂
by u/suman2794 in wolongfallendynasty
Pre-order bonuses
Zhuque Armor is the pre-order bonus for Wo Long Fallen Dynasty. If you purchase any edition of the game before March 16th, you will also receive Baihu Armor.
The Standard edition from Koei Tecmo costs £54.99/$59.99. There is also a Deluxe edition for £79.99/$84.99 (via PSN store) that includes the following bonuses:
Digital Art Book
Digital Mini Soundtrack
Season Pass
Qinglong Armor
Those who have already pre-ordered a digital copy of Wo Long: Fallen Dynasty can start playing it right away. On Xbox One and Xbox Series X|S, the game has a 44.61 GB download size. The pre-load has been available for some time now, and those with slower internet connections have had plenty of time to download the game.
About Wo Long Fallen Dynasty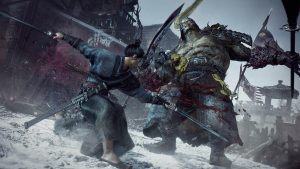 Wo Long: Fallen Dynasty is an upcoming action-adventure video game developed by Team Ninja and published by Koei Tecmo. The game is set to be released on March 3, 2023 for the PlayStation 4, PlayStation 5, Windows, Xbox One, and Xbox Series X/S. The game revolves around an unnamed soldier who must fight monsters and demons in a dark fantasy version of the Three Kingdoms period.