In the wake of data and big data, many people and organizations depend on Excel among other data management tools. Among the several tools in Microsoft Office Suite, like any other data recovery software today, Microsoft Excel is one of the most popular applications.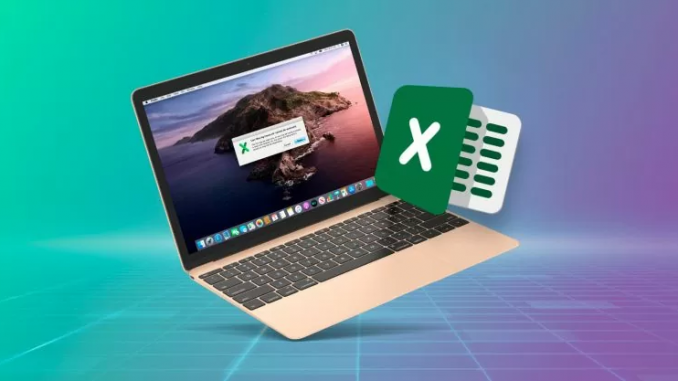 For those inputting numerical data or performing data analysis, Microsoft Excel proves to be of high importance and ranks highly among other data analysis tools. It can therefore be so devastating to have a Microsoft Excel that keeps crashing or freezing.
Whether you are working on Windows computers or on Mac, you need stable software to be able to complete your tasks quickly and efficiently. This is why you need a stable Microsoft Excel. 
You must be wondering why your Microsoft Excel could be crashing now and again. It is equally important to establish the root cause of your Excel crashing as it is to troubleshoot the problem to recover unsaved Excel file on Mac. Disk Drill by CleverFiles can be used in all instances to recover lost files from Mac.
We have set in the section below some of the reasons why Microsoft Excel is likely to keep crashing.
Why Excel Keeps Crashing
Excel crashes could be as a result of several issues some of which could be contributed to by corrupt data while other may be as a result of problems within the workbook itself. 
Check out some of the factors below to establish why your Excel keeps crashing before beginning to troubleshoot.
The program conflicts with some of the software installed in your Mac such as antivirus tools 

You could be using an outdated version of Excel 

Improper formatting or poor styling in Excel 

You are using incompatible Add-Ins with your Excel 

Some of your Excel files are damaged or just corrupted 

The Excel files were created with third-party applications are they are facing compatibility issues 
As you can see from the list, there are several factors that are likely to contribute to Excel's crashing problem on your Mac. 
There are many chances that Excel crashes will lead to additional problems with your data. However, even if Excel crashed and files disappeared from flash drive on Mac, you can still recover them. Furthermore, this problem leads to wasted time and your work is largely delayed. Below are some of the error messages you will receive when Excel crashes.
There was a problem and Microsoft Excel was closed. We apologize for the inconvenience

Excel is not responding 

Excel has stopped working 

A problem caused the program to stop working correctly. Windows will close the program and notify you if a solution is available 
Users will encounter either of the error messages above when Excel crashes. But this should not be the end of your project as you can still recover Excel file on Mac. You can still fix crashing Excel and continue with your project to completion. We will show you the best 3 methods to solve that Excel keeps crashing on mac. 
Method 1: Remove COM Add-Ins
COM add-ins are not compatible with many Excel tools. That is the reason why they largely contribute to Excel crashes and have to be removed or disabled before Excel can run smoothly. 
Generally, COM add-ins fight with Excel over memory. As a result, Excel keeps crashing. Disabling the Com gives Excel priority over memory and the tool will run smoothly again. Follow the process below to disable COM and recover data on Mac. 
Step 1: Choose "File" followed by "Options" and "Add-Ins"
Step 2: Go to the bottom of the appearing dialog box and modify the "Manage drop-down" to "COM add-ins." Choose "Go" and click "Ok."
This should be able to clear the problem. Once this is done, run Excel again and check if the problem repeats itself. If the problem is still there and you get error messages for crashed Excel, check method 2 or 3 to advance your troubleshooting. 
Method 2: Remove Animations In Excel
Animation is one major causes of Excel crashing issues. Although it is usually turned on automatically, it causes several problems and will largely lead to Excel crashes or just slow down your application. 
To solve problems related to animation, the best way is to disable animation by turning it off. The steps below will help you turn off the animation.
Step 1: Select "File" followed by "Options" 
Step 2: Locate the "Advanced" tab and click on it then "disable the hardware graphics acceleration"
Step 3: Now tap the "Ok" button 
Step 4: restart the Excel application 
If animation was the origin of your Excel keeps crashing problem, then this method should help you clear it and return to normal smooth application of Excel. Otherwise, if this method still fails to bring your Excel back to life, try method 3. 
Method 3: Explore Excel details And Contents
Excel tools just like other Microsoft tools are constantly upgraded from one version to another. If you are using tools that are out of date or that have not been updated for some time, the software may not be stable. As a result, it may keep crashing until its features are updated. At such a time, you will need tools that can restore Excel files including to recover data from flash drives. Below are some of the areas that may cause Excel to keep crashing errors.
Invalid or unnecessary defined names

The array formulas reference an uneven number of elements in the arguments

Several hidden or 0 height and width objects 

Unnecessary styles caused by regular copy-pasting between workbooks

Formulas referencing entire columns