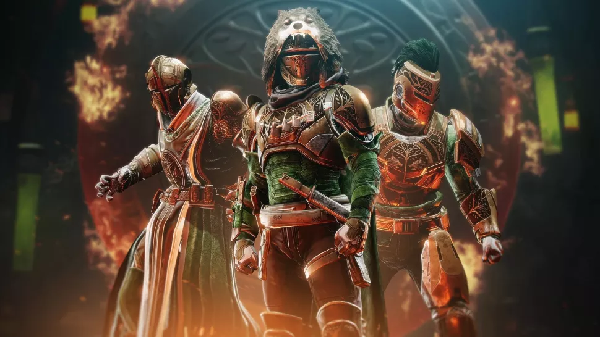 Destiny 2 season 19: release date
The Destiny 2 season 19 release date is December 6 .
Destiny 2 Drops Trailer Ahead of Season 19 Reveal
As usual, the company will keep quiet about the actual details until then, but an all-new trailer for what Bungie is calling the "Season of [REDACTED]" has been revealed. Unfortunately, the trailer gives viewers very little to go on, instead building just a bit of backstory for this new season.

Destiny 2 season 19: New dungeon & & changes
Season 19 also includes a new dungeon added to the game, and like Duality, it will arrive the Friday after launch, December 9.
Here's what will be available at the Crucible destination in the new season:
Quickplay 6v6: This playlist includes Clash and Control with skill-based matchmaking
Competitive Division/Freelance 3v3: This playlist randomly picks from Survival, Rift, or Showdown, and uses skill-based matchmaking
Crucible Labs: In season 19, Labs will be a version of 3v3 Rift with asymmetrical maps. This mode uses connection-based matchmaking and has a 25% reputation booster
Weekly Rotator 6v6: Cycles weekly between Momentum Control, Mayhem, Team Scorched, Rift, and Rumble. Uses connection-based matchmaking
Iron Banner: When Iron Banner is active it will replace the Quickplay node. This mode will use skill-based matchmaking in season 19, and will feature a new mode called Fortress
Trials of Osiris: When Trials is active it will replace Crucible Labs. As ever, Trials will use its ticket-based matchmaking system
Private match: This will stay as it used to be, letting you play against your friends in specific game modes
You'll also be able to earn the new 'Glorious' Crucible title by completing triumphs, and focus your Crucible engrams into specific weapons or armor pieces. Here's what you'll be able to focus in season 19:
Clutch Extol armor set
The Keening (sidearm)
Survivor's Epitaph (hand cannon)
Frozen Orbit (sniper rifle)
Sorrow's Verse (auto rifle)
Stars in Shadow (pulse rifle)
Crisis Inverted (hand cannon)
Riptide (fusion rifle)
Out of Bounds (submachine gun)
Destiny 2 wiki :
Developer(s)
Bungie
Publisher(s)
Director(s)

Christopher Barrett
Luke Smith
Ryan Ellis

Producer(s)
Patrick O'Kelly
Designer(s)

Del Chafe III
M.E. Chung
Tyson Green
Sage Merrill
Christopher Opdahl
James Tsai

Artist(s)
Writer(s)

Jason Harris
Christine Thompson

Composer(s)

Michael Salvatori
Skye Lewin
C Paul Johnson

Platform(s)

Microsoft Windows
PlayStation 4
Xbox One
Stadia
PlayStation 5
Xbox Series X/S

Release

PS4, Xbox One
September 6, 2017
Microsoft Windows
October 24, 2017
Stadia
November 19, 2019
PS5, Xbox Series X/S
December 8, 2020

Genre(s)
First-person shooter, MMOG
Mode(s)
Multiplayer