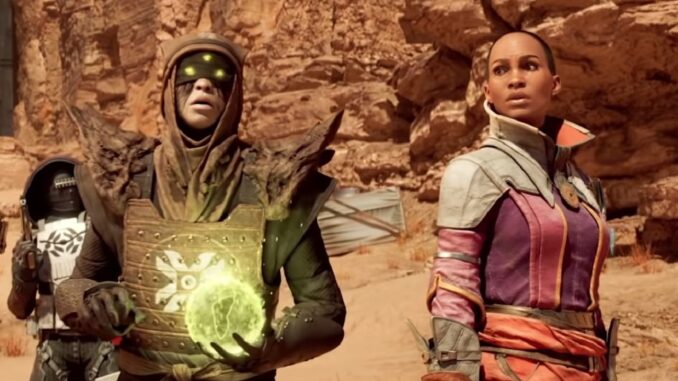 What Time Does Destiny 2 Witch Queen Come Out?
The release date and time countdown from Bungie says that Destiny 2 The Witch Queen will be out starting at 09:00 PT, 12:00 ET, and 17:00 GMT on February 22nd.
How To Preload Destiny 2 Witch Queen ?
The ability to preload Destiny 2 Witch Queen will be available at 19:00 PT and 22:00 ET on February 21, as well as 03:00 GMT on February 22.
Bungie's update is 4.0.0.1. PlayStation 4 users will need to download all associated base game content before playing the DLC.
Unleash the swarm.

Osteo Striga, the new Exotic SMG, coming in Destiny 2: The Witch Queen.https://t.co/blRfkX1rfA // 2.22.22 pic.twitter.com/G6rjVwlBcK

— Destiny 2 (@DestinyTheGame) February 19, 2022
Destiny 2: The Witch Queen wiki :
Developer(s)
Bungie
Publisher(s)
Bungie
Director(s)
Joe Blackburn
Composer(s)

Michael Salvatori
Skye Lewin
Rotem Moav
Pieter Schlosser

Platform(s)

Microsoft Windows
PlayStation 4
PlayStation 5
Stadia
Xbox One
Xbox Series X/S

Release
February 22, 2022
Genre(s)
Action role-playing, first-person shooter
Mode(s)
Multiplayer
The Latest Games News : Release date , Patch Notes , game events & update , Game Leaks & up comming .