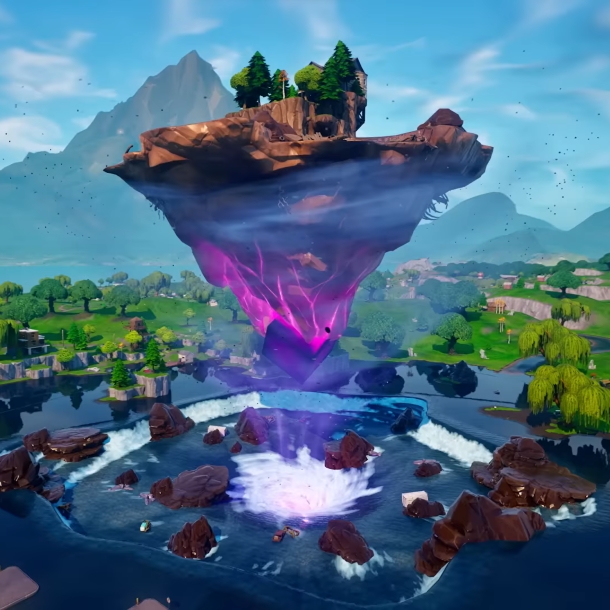 The official release date for the Fortnite OG 27.10 update is just one day away, and Epic Games has some exciting surprises in store for us.
Fortnite OG 27.10 Update – Release Date
The highly anticipated Fortnite 27.10 update is scheduled to arrive on Thursday, November 16, 2023, as officially stated by Epic Games in the Season OG patch notes.
As usual, players can expect a period of downtime starting at approximately 12 AM PST / 3 AM EST / 8 AM GMT. During this downtime, the servers will be offline for a few hours to facilitate the rollout of the patch, temporarily preventing players from accessing the game.
Island Changes
A major highlight of the 27.10 update is the return of the snow biome, reminiscent of Chapter 1 Seasons 7 and 8. This means the reappearance of the Frosty Flights location, with the southwestern corner of the island once again blanketed in snow and ice.
While additional Points of Interest (POIs) haven't been officially disclosed, speculation suggests that Happy Hamlet and Polar Peak may also make a comeback, paying homage to the original Season 7.
Weapon and Vehicle Revival
The Fortnite 27.10 update promises more than just changes to the island's topography. A selection of classic weapons is set to be unvaulted, bringing back fan-favorites such as the Flint-Knock Pistol, Minigun, and Quad Launcher.
But that's not all—the update will also reintroduce beloved vehicles, providing players with new (or rather, old) ways to traverse the map. The X-4 Stormwing planes will be available at Frosty Flights, allowing players to take to the skies with style, while the Pirate Cannon enables fans to launch themselves through the air in true pirate fashion.