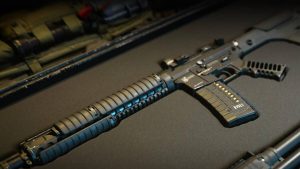 This article will discuss the best M4 loadout for Season 2 of Modern Warfare 2, along with the reasoning behind our recommendations.
Modern Warfare 2 Guide – Best M4 Loadout in Season 2
The goal of this loadout is to improve control so that we can fight at medium range, but we also need a high level of mobility to capitalize on being a hybrid assault rifle. All of the attachments are listed below.
Barrel: Hightower 20″ Barrel
Muzzle: FJX Fulcrum Pro
Underbarrel: Phase-3 Grip
Rear Grip: XTEN Grip
Stock: Ravage-8
The Hightower 20′′ Barrel and the FJX Fulcrum Pro muzzle are the foundation of this weapon. We want the M4 to annihilate opponents at any range in Multiplayer, and the base TTK will make that possible. Recoil by default can be difficult in this loadout, so these are here to help.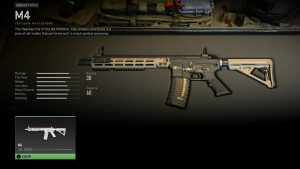 With the Phase-3 on, our recoil control will be even better, and our accuracy will be exactly where we want it. Hip fire accuracy will improve as well, allowing us to fire a few more shots as we ADS into our iron sights.
This M4 loadout is completed by the XTEN Grip in the rear grip slot and the Ravage-8 stock. Together, they ensure that the ADS and sprint to fire time of this loadout are sufficient. In MW2 season 2, we need to be able to compete with submachine guns, and this is how we do it.
That concludes our guide on the best M4 loadout in Modern Warfare 2
About Call of Duty: Modern Warfare II
Call of Duty: Modern Warfare II
Developer(s)
Infinity Ward
Publisher(s)
Activision
Writer(s)

Brian Bloom
Eric Anderson
Justin Harris
Matthew Haraza Davis

Composer(s)
Sarah Schachner
Series
Call of Duty
Engine
IW 9.0
Platform(s)

PlayStation 4
PlayStation 5
Windows
Xbox One
Xbox Series X/S

Release
October 28, 2022
Genre(s)
First-person shooter
Mode(s)
Single-player, multiplayer