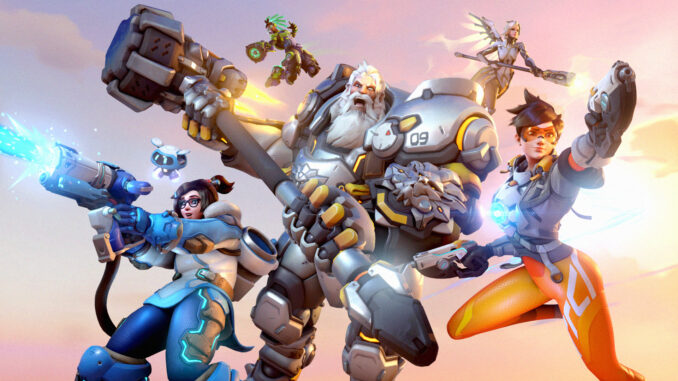 Overwatch 2 has released its latest update, which finally brings a host of tweaks and changes that players have been waiting for. In this update, Overwatch 2 has nerfed the Roadhog character. In addition to Roadhog, Blizzard has also made some minor tweaks to Orisa, Sojourn, and Kiriko.
Overwatch 2 Patch Notes for January 24 details :
Hero Changes
Orisa
Health bonus reduced from 125 to 75.
Sojourn
Railgun
Energy gain is no longer based on damage done by primary fire. Each primary fire hit against an enemy player now grants 5 energy.
Primary fire damage per projectile reduced from 10 to 9.
Kiriko
Healing Ofuda
Recovery time increased from 0.85 to 1 second.
Roadhog
Chain Hook
Impact damage reduced from 30 to 5.
The enemy's final position distance from Roadhog after being pulled increased from 3 to 4 meters.
Scrap Gun
Damage per pellet reduced from 6.6 to 6.
Recovery time reduced from 0.85 to 0.8 seconds.
Reload time reduced from 2 to 1.75 seconds.
Maximum ammo increased from 5 to 6.
Bug Fixes
General
Fixed an issue with the "Winged Sandals' weapon charm's 'How to Unlock' text
Adjusted footstep audio mixing to make enemy footsteps more audible.
Sojourn
Fixed an issue where Sojourn's Cyber Detective Skin would fail to load
Lucio
Fixed an issue with Lucio's Hermes skin exhibiting incorrect physics
Reinhardt
Fixed an issue with Reinhardt's Hammer appearing deformed during the Sweethardt emote
Wrecking Ball
Fixed an issue with Adaptive Shield where it could be incorrectly applied before the cooldown was complete.
Overwatch 2 wiki :
Overwatch 2 is a first-person shooter developed and published by Blizzard Entertainment. As a sequel to the 2016 hero shooter Overwatch, the game intends a shared environment for player-versus-player (PvP) modes while introducing persistent cooperative modes. A major change in PvP modes was to reduce team sizes from six to five, which required several characters to be reworked. Overwatch 2 is free-to-play on Nintendo Switch, PlayStation 4, PlayStation 5, Windows, Xbox One, and Xbox Series X/S in early access as of October 4, 2022 and features full cross-platform play.
Developer(s)
Blizzard Entertainment
Publisher(s)
Blizzard Entertainment
Director(s)
Aaron Keller
Platform(s)

Nintendo Switch
PlayStation 4
PlayStation 5
Windows
Xbox One
Xbox Series X/S

Release
October 4, 2022
Genre(s)
First-person shooter
Mode(s)
Multiplayer