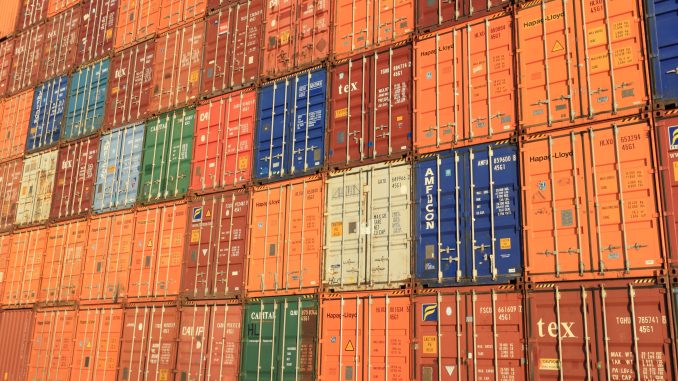 This article considers three logistics challenges and shows how they can be addressed using only one SAP solution. Discover what this solution is and how it can help manufacturing companies and logistics providers build resilient and transparent supply chains. 
Use Case #1. Resilience and Continuity
Your logistics processes must run quickly and efficiently because delivery speed is crucial for customers today. If you can't deliver products by the time when clients need them, other companies will do this. To be one step ahead of your competitors, consider all related factors when building supply chains.  
Supply chains are not only product delivery. Their success starts with planning and production through packaging and delivery.

If you work with 3PL providers, it must be a transparent collaboration. 

In case of any disruptions, you must be ready for timely rescheduling.
How can SAP S/4HANA help?
SAP S/4HANA helps companies integrate all supply chain processes in a single infrastructure and provides companies with necessary planning and monitoring tools across their entire product lifecycle. It also includes the following:
Insights into possible bottlenecks 

Auto-generated suggestions how to address them

Quick rescheduling to meet delivery dates
Use Case #2. Smart Material Requirement Planning
Companies aim to provide the continuous material availability and insurance stocks to produce and deliver products on time. This approach can ensure constant material availability in the company warehouse, but, on the other hand, it can result in an imbalance between portfolio-based inventory optimization and customer demand. 
To avoid this imbalance and minimize storage costs, ensure transparent and reliable coordination between demand forecasting, purchasing, storage, and sales, as well as synchronize the processes in the warehouse.
How can SAP S/4HANA help improve material requirements planning?
This ERP delivers the following business benefits: 
Demand planning

Identifying bottlenecks faster

Reducing storage space

Coordinating inventories
In particular, for material requirements planning, this means:
50% faster production 

90% higher process speed

Increased inventory turnover

Higher delivery reliability
Use Case #3. Process any time order
Manufacturers must know their customers and understand their needs to stay competitive in the modern market. It means customers decide what products will be produced but not the manufacturing company.
That's why it's crucial to make it possible to change requirements until just before the start of production. Moreover, to a certain extent, the end customer should determine the type of production and supplier control.
How can SAP S/4HANA improve the ordering process?
SAP S/4HANA creates transparent conditions for ordering purposes. This includes:
Accurate stock data

Reduced safety stocks in the warehouse

Plan and forecast in real-time

Very short-term implementation of customer requests

Increased delivery reliability and customer loyalty
Wrapping Up
These use cases don't reveal the full potential of SAP S/4HANA but can give an idea about its capabilities. SAP S/4HANA meets all the requirements of modern manufacturing companies. It provides businesses with new technologies and functions that fundamentally change service delivery, automate all related processes, and ensure that manufacturing companies will remain on the wave of technological progress.