The online casino industry has been on the rise in Canada ever since the widespread pandemic happened across the world, which saw an increase in the number of online gamblers almost every day. Even before the pandemic, online casinos have always been talked about, and their potential to take over the land-based casinos has always been a popular debate amongst gamblers across the world.
Aside from the popular comfort and convenience online casinos offer to players, there is also another reason it is widely accepted by gamblers not only in Canada but also across the world, its payment method. The ability to make a fast and easy transaction has always been the wish of many, now that almost every online casino offers this feature to their customers, you can understand why it is highly accepted. Multiple payment methods are one of the most important features of an online casino platform in Canada. In this article, we will be talking about the few payment methods accepted by online casinos in Canada.
For online casinos in Canada, the payment methods accepted are Credit/Debit Cards, Neteller, Paypal, Interac Online, Visa, MasterCard, ecoPayz, PaySafeCard, and bank transfer.
iDebit
This is another popular payment method accepted by Canadians for their casino payments. It lets you deposit into your online casino account with a debit directly from your account. iDebit can either act as an e-wallet where you can receive, send and store cash, or as an intermediary between you and your bank. One of the reasons for its popularity among Canadians is its fast transaction which will let players see their money almost immediately after carrying out the transaction.
To make deposits in iDebit casinos you need to pick the payment method at your preferred online casino. Choose the Canadian bank you have an account with, then log into your online banking account and enter the amount of money you would like to deposit into your online casino account. If you pick the e-wallet option, all you have to do is log into your e-wallet account and specify how much you wish to deposit. You'll see the money in your casino account almost immediately.
PayPal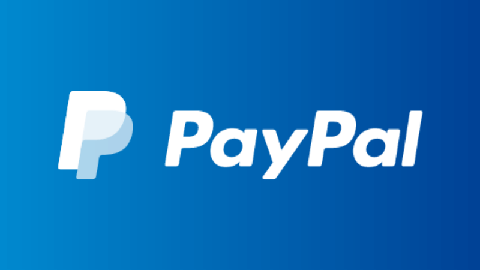 PayPal is one of the most popular and leading brands in internet payment solutions across the world. It is a trustworthy company and it is highly recommended when it comes to gambling online. PayPal, being an e-wallet payment service, offers an easy way to make deposits and withdrawals when gambling.
With PayPal, you can be assured that your personal and banking information will not be leaked to any third party, including the online casino you're gambling from. It is quite easy to use to make deposits into your online casino account with PayPal, as all you have to do is pick the platform as the payment method and verify the connection before entering the amount of cash you'd like to deposit into the account. The transaction will be instant. Withdrawing is just as easy as long as you verify all the details needed.
Interac Online
Interac Online could be considered as the most preferred and accepted online payment in Canada. Interac Online is the most popular payment method used by Canadians for their online gambling journey as it offers them several benefits and advantages. It is easy, fast and secure. Being trusted by Canadians means that Interac Online will not share your banking information with any other party. 
To make deposits with Interac Online in any online casino that supports it, all you need to do is pick the payment method. However, your bank details will be needed before you can input the amount of cash you intend to deposit. In a minute or so, you'll see an instant reflection of the money in your online casino account and you'll be able to receive offers from the online casino if any is available.
While there are still payment options like Neteller, ecoPayz and many more, the three listed above are the most popular and accepted payment methods in Canada. However, this might change very soon as cryptocurrency is currently on the rise, and it is already being accepted by many Canadian online casinos.