The so called Facebook app with Kindle Fire has probably disappointed a lot of Kindle users, as it is just a link to m.facebook.com. However, there is an actual Facebook app that can be installed on your Kindle device. Below is a video (by Jeff Benjamin) of the procedure, followed by detailed step by step guide to help you get the real Facebook app for your Kindle device.
Instructions
Step 1:  Ensure that you have "Allow Installation of Applications" enabled on your Kindle device.
Step 2: Make sure that you are able to access Android Market from your Kindle device. If you do not have the Android Market running on your Kindle device, then see my guide: How To Install Android Market & Google Apps On Kindle Fire.
Step 3:  Download the Dropbox app and log in.
Step 4: Download and extract the Facebook app and save "Facebook 1.5.5 apk" file to a Dropbox folder.
Step 5: Now, open Dropbox, tap on the Facebook 1.5.2.apk file and click "install".
That's all you need to do to get the real Facebook app for Kindle. Easy wasn't it?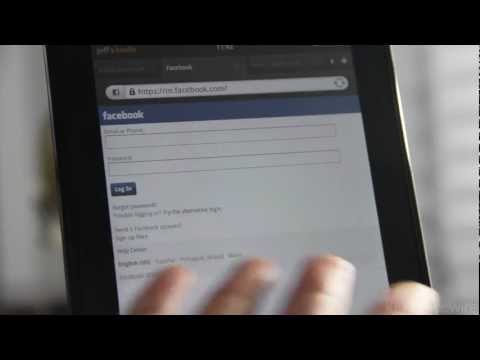 As the Kindle Fire storm sweeps the tablet market, it is likely that we will see more improved applications from both Amazon and third-party developers to enhance Kindle Fire and maybe to "root" out iPad from the market. In the meanwhile, apps like these are likely to give users something to make the Kindle devices fun to use. For more Kindle updates, tweaks and tips, keep visting WML Cloud.