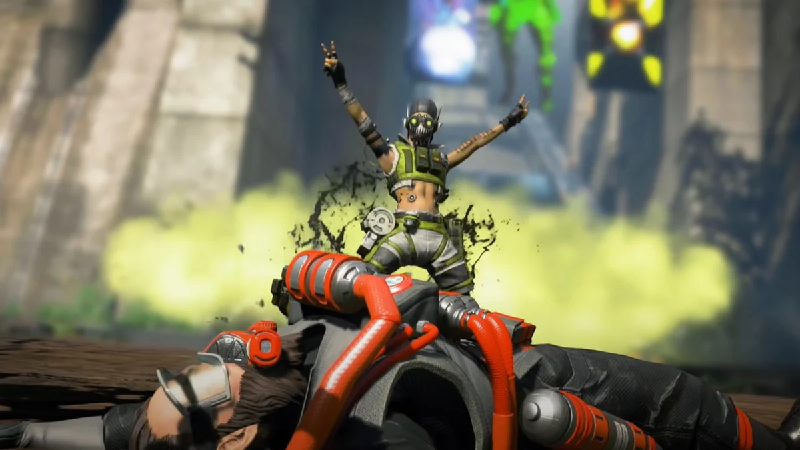 Apex Legends Update August 22 :
Today's Apex Legends update is available to download on PC, PS5, PS4, Xbox Series X,  Xbox One and Nintendo Switch. Anyone who wants to continue playing live matches on any of the above platforms should install it.
Apex Legends full patch notes for the August 22
The full patch notes have been shared by Respawn and include the following changes:
Players occasionally unable to upgrade weapons in Arenas.
Vantage range indicator disappears after Respawn.
Collecting a banner when wearing the Seer Heartthrob and Rampart Wastelander skins causes a crash.
Vantage cannot use KO shield when knocked while using her tactical jump.
🔧 @PlayApex update incoming 🔧

Highlights from today's patch include the following fixes: pic.twitter.com/TCcfxxJugh

— Respawn (@Respawn) August 22, 2022
Players who use the Heartthrob Seer skin or the Wastelander Rampart skin should now have no issues collecting the banners of their fallen teammates.
However, there are still some annoying bugs that haven't been fixed with this latest version, Respawn shared the latest message about a potential fix on Twitter today, adding:
"We're still working on a fix for this, but we'll let you know when it's ready and in-game. Thank you for being patient with us in this case."
One fix that didn't come with today's update was for prestige rewards and how some players aren't getting the proper rewards for leveling up.
We're currently investigating an issue that popped up with yesterday's launch of Hunted preventing @PlayApex players from receiving the correct rewards when leveling up
We'll provide an update in this thread as soon as we have one. Appreciate your patience with these new changes

— Respawn (@Respawn) August 10, 2022
Apex Legends Wiki
Apex Legends
Developer(s)
Respawn Entertainment
Publisher(s)
Electronic Arts
Director(s)
Steven Ferreira
Producer(s)
Ben Brinkman
Designer(s)
Jason McCord
Artist(s)

Robert Taube
Kaelan De Niese
Ryan Lastimosa
Benjamin Bisson
Jung Park

Writer(s)
Mohammad Alavi
Composer(s)
Stephen Barton
Series
Titanfall
Engine

Source
Unreal Engine 4 (Mobile)

Platform(s)

Microsoft Windows
PlayStation 4
Xbox One
Nintendo Switch
PlayStation 5
Xbox Series X/S
Android
iOS

Release

Windows, PS4, Xbox One
February 4, 2019
Nintendo Switch
March 9, 2021
PS5, Xbox Series X/S
March 29, 2022
Android, iOS
May 17, 2022

Genre(s)
Battle royale, first-person hero shooter
Mode(s)
Multiplayer