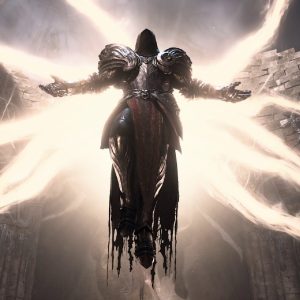 In this guide, we will delve into the details of how to obtain Angelbreath in Diablo 4 and shed light on its applications within the game.
Diablo 4 Guide – How to find Angelbreath
Angelbreath is a unique strain of the Lily-of-the-Valley, possessing white and orange leaves. In the world of Diablo 4, it holds great significance as an alchemical catalyst of exceptional quality. The herb's scarcity and its description as "a precious and rare strain of lily-of-the-valley" highlight its value and importance in the game.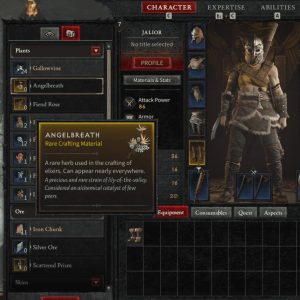 Angelbreath can be found growing in various regions of Sanctuary. These regions include the Dry Steppes, Fractured Peaks, Haweza, Kehjista, and Scosglen. Essentially, this herb has the potential to grow anywhere within the game world.
However, it's crucial to note that Angelbreath is a rare and uncommon find. As a dungeon crawler where loot is a key component, players should be vigilant in collecting anything that is highlighted while exploring the world on foot or mounted. This practice ensures the acquisition of not only Angelbreath but also other valuable plants and materials that can be utilized later on.
Diablo 4 Guide – How to use Angelbreath
Once you have acquired Angelbreath, it becomes a valuable ingredient for crafting potions and elixirs. You can take this precious herb to an Alchemist in the game to create powerful enhancements that will aid you in your battles. However, it's worth noting that the Alchemist cannot craft additional Angelbreath, so you must continue your search across the regions of Sanctuary to obtain more of this rare herb.
Diablo 4 PC system requirements
Minimum
Operating system: 64-bit Windows 10
Processor: Intel Core i5-2500K or AMD FX-8350
Memory: 8GB RAM
Graphics: Nvidia GeForce GTX 660 or AMD Radeon R9 280
Storage: Solid-state drive with 90GB available space
Recommended
Operating system: 64-bit Windows 10
Processor: Intel Core i5-4670K or AMD R3-1300X
Memory: 16GB RAM
Graphics: Nvidia GeForce GTX 970 or AMD Radeon RX 470
Storage: SSD with 90GB available space
Related: