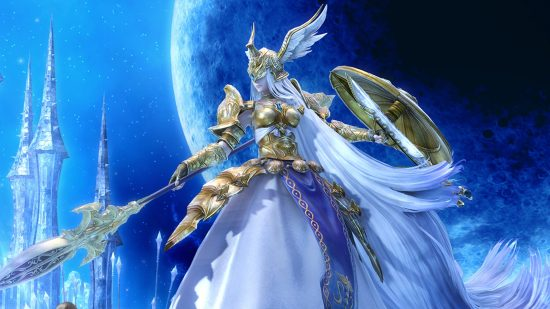 The FFXIV patch notes for update 6.31 add a new ultimate raid, Omega Protocol, as well as a bunch of new items and achievements to the Square Enix MMORPG.
The high-end duty the Omega Protocol (Ultimate) has been added.
| | | |
| --- | --- | --- |
| Level Requirement | | Disciple of War or Magic level 90 |
| Party Size | | Eight players |
| Time Limit | | 120 minutes |
FFXIV patch notes 6.31 details :
Items
New items have been added.
Battle System
The high-end duty the Omega Protocol (Ultimate) has been added.
System
New achievements and titles have been added.
New music has been added.
In order to better facilitate login, one-time passwords will no longer be hidden during entry.
Resolved Issues
An issue during the extreme trial implemented in Patch 6.3 wherein player casting was interrupted by certain enemy actions.
An issue during the raid dungeon Alphascape V4.0 (Savage) wherein the areas of effect for boss actions Diffuse Wave Cannon and Oversampled Wave Cannon did not display in full.
An issue when using the warrior action Shake It Off wherein the amount of HP recovered when only healing self was incorrect under certain conditions.
An issue wherein actions with a forward-facing cone or straight-line area of effect would strike in the direction of the selected target, as well as the direction the executing character was facing under certain conditions.
An issue wherein the conditions to trigger Fisher's Intuition at Seagazer Shoals were incorrect.
An issue wherein certain wild animals in the island sanctuary did not appear under certain conditions, despite fulfilling necessary requirements.
An issue wherein selecting the glamour buttons in the Trust window would not apply intended changes.
Other minor text issues have also been addressed.
Known Issues
An issue when executing actions that do not affect other recast timers, such as ninja PvE actions Ten and Chi, wherein the recast timers are displayed incorrectly.


* Players may be unable to execute applicable actions should connection lag occur during this issue.

An issue wherein the icons were switched for arcanist/summoner and scholar weapons obtainable in the Omega Protocol (Ultimate).