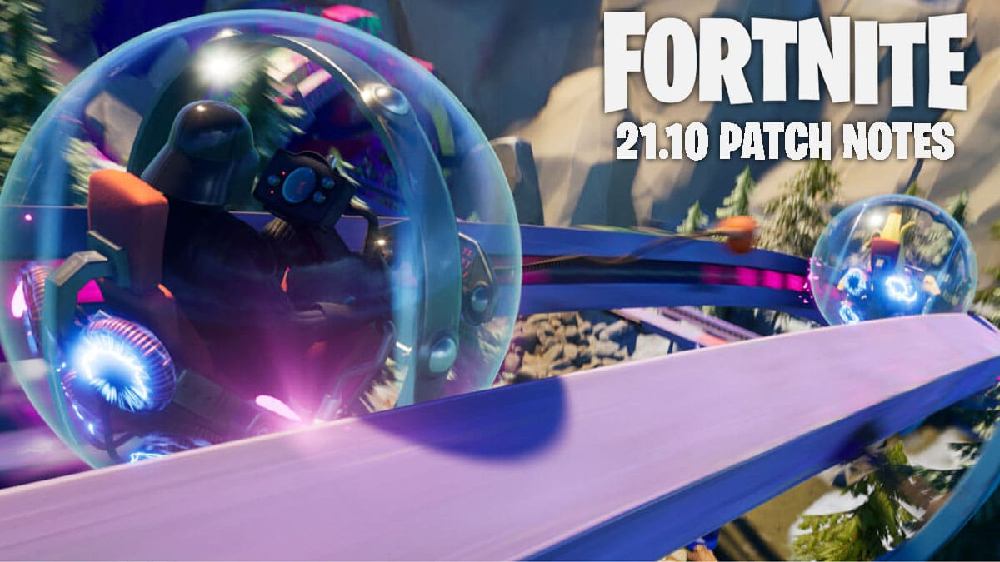 Fortnite 21.10 patch notes release date & server downtime
The Fortnite 21.10 patch notes will be released on Tuesday, June 21, at around 1 AM PT / 4 AM ET / 9 AM BST.
v21.10 is scheduled for release on June 21. Impressive. Most impressive.

Downtime will begin at 04:00 AM ET, with matchmaking disabled 30 minutes beforehand. pic.twitter.com/3322G9J9a6

— Fortnite Status (@FortniteStatus) June 20, 2022
Fortnite x Naruto Rivals collaboration
Fortnite has confirmed that another Naruto collaboration is on the way, with Fortnite x Naruto Rivals! arriving June 23. Naruto characters Orochimaru, Itachi, Hinata, and Gara have been leaked, so this update could provide some confirmation.
Naruto x Fortnite 2nd Collaboration: 'Rivals', announces 4 new skins: Hinata, Gaara, Itachi, Orochimaru.

(Accessories and gliders will also be available: 6/23/2022) pic.twitter.com/JELDyKwRRi

— Abdul Zoldyck (@Abdul_S17) June 16, 2022
Fortnite teaser hints at Darth Vader's Lightsaber and Force abilities coming soon
Darth Vader's lightsaber and force choke abilities could be coming in the first major update of this season.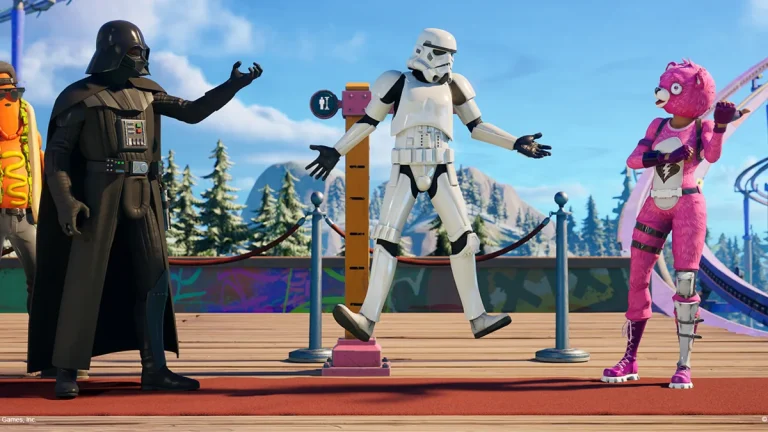 Darth Vader will play a role in tomorrow's update, as Fortnite put a teaser for him in their latest tweet!

— Shiina (@ShiinaBR) June 20, 2022
Fortnite Summer event
Another leaker, iFireMonkey, claimed that the 21.10 update will add creative summer challenges, and Shiina thinks there will also be new summer-themed skins to unlock.
Battle Pass Super Styles
Each Fortnite Battle Pass includes Super Styles for the exclusive skins, and this time they will probably be for Darth Vader, Evie, Malik…
Players will need to reach milestones such as claiming 115 rewards and an additional 15 rewards in the Battle Pass to unlock them.
What to expect in tomorrow's update:

– Battle Pass Super Styles
– Naruto collaboration
– Summer skins
– More Snap Styles
– Next Weekly Quests
– Summer event files
– July Crew Pack
– Possibly a new weapon or unvault
– End of Arena Pre-Season
– And even more cool stuff..!

— Shiina (@ShiinaBR) June 20, 2022
Fortnite 21.10 patch notes – bug fixes
Here are all of the Fortnite bug fixes confirmed to arrive in the 21.10 update:
General Top Issues

Evie's belt sticks straight out for some players

Creative Top Issues

Armored walls are missing from the published islands

Battle Royale Top Issues

Throwing a Reality Seed against sloped terrain may reset the age of Reality Sapling

Switch & Mobile Top Issues

The parental Controls screen cannot be exited with a controller

Save the World Top Issues

Players may not receive notifications while in game
Survivors are missing in Rescue the Survivor missions
Fortnite wiki :
Genre(s)
Survival, battle royale, sandbox
Developer(s)
Epic Games
Publisher(s)
Platform(s)
Windows,

macOS,

Nintendo Switch,

PlayStation 4,

PlayStation 5,

Xbox One,

Xbox Series X/S,

iOS,

Android

First release
Fortnite: Save the World
July 25, 2017 (early access)