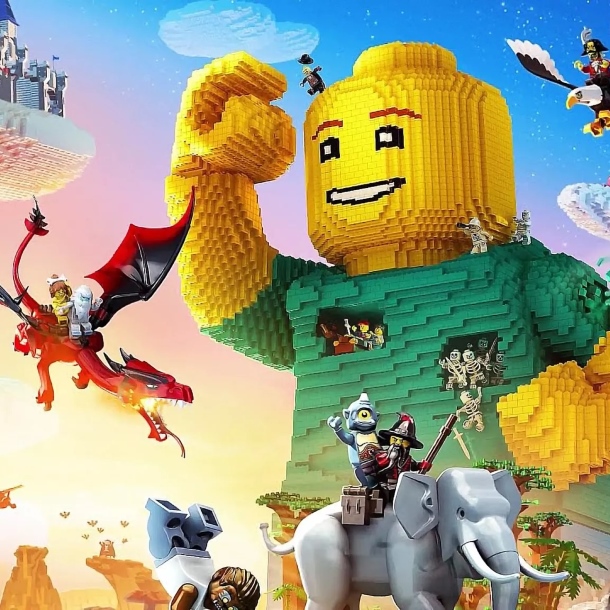 After months of anticipation and speculation, the Fortnite x LEGO collaboration is finally set to become a reality. Fans of both Epic Games' Battle Royale and the iconic LEGO brand can rejoice as the release date for this unique crossover has been officially confirmed.
Fortnite x LEGO Collaboration Finally Arrives: Release Date Confirmed
Mark your calendars because the Fortnite x LEGO collaboration is set to launch on Thursday, Dec. 7, 2023, at 9 a.m. ET. This monumental event follows months of speculation and dashed hopes, making it a highly anticipated update for the Fortnite community.
New Game Modes
The excitement doesn't stop there. Leaked information from reliable Fortnite source ShiinaBR reveals that the collaboration will introduce not one, but three new game modes shortly after the launch of Chapter 5. The schedule is as follows:
LEGO Fortnite: December 7
Rocket Racing: December 8
Fortnite Festival: December 9
These modes are anticipated to offer unique crossovers, introducing gameplay elements and experiences never seen before in the Fortnite realm. The LEGO collaboration is rumored to be of such magnitude that it could be considered the equivalent of an entire new season.
Exclusive Rewards and More
Alongside the promise of innovative gameplay, players can expect a trove of exclusive rewards within the LEGO Fortnite mode. From skins to mini-games, the collaboration aims to deliver an immersive experience that extends beyond the traditional Fortnite landscape. Get ready to explore a blocky adventure filled with surprises and collectibles.
Fortnite LEGO Sets
The collaboration doesn't stop at the digital realm. For those who love the tangible joy of LEGO building, there's exciting news. Leak revelations from ShiinaBR showcase a LEGO Llama Polybag, featuring an animated depiction of the iconic Fortnite creature. While Llamas have undergone transformations in the game, this LEGO set captures the essence of the beloved Fortnite Llamas.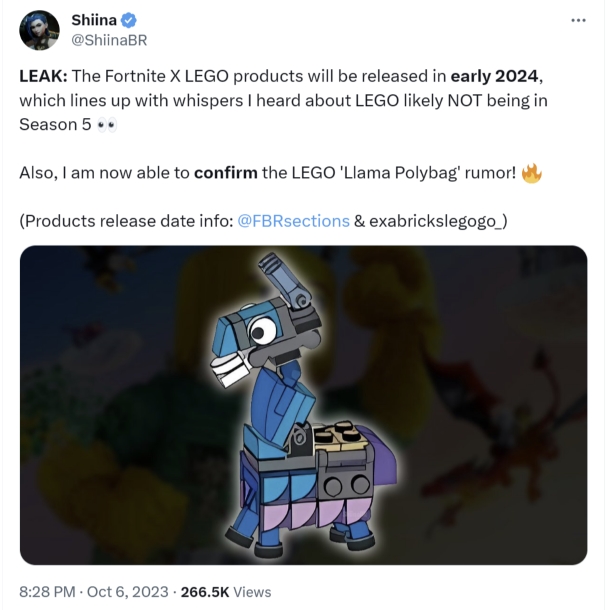 As the Fortnite x LEGO collaboration unfolds, be prepared for an unprecedented fusion of gaming and building, offering players a fresh perspective on the Fortnite universe. Whether you're a seasoned Fortnite veteran or a LEGO enthusiast, this collaboration is set to deliver an unforgettable experience for players of all ages. Gear up for the blocky revolution – your next gaming adventure awaits!
Related: