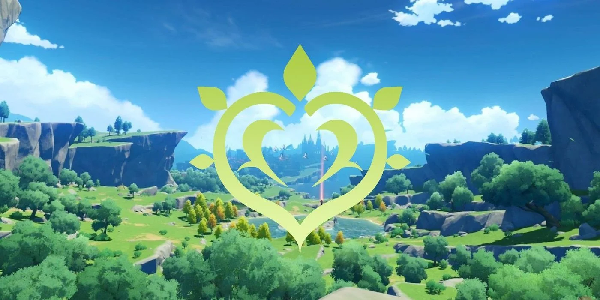 What is the Sumeru region ?
Sumeru is one of the seven regions in Teyvat. It is the region that worships the God of Wisdom, the Lesser Lord Kusanali.
It is renowned as the center of learning and houses the Sumeru Academia.
Archon Quest Chapter III: Truth Amongst the Pages of Purana takes place in this region.
A new Genshin Impact leak provides more details on the release of the long-awaited area of Sumeru, one of the upcoming nations.
Following the introduction of Enkanomiya in Update 2.4, the Genshin Impact Livestream event has confirmed Chasm as a brand new area for Version 2.6.
Hello! Though no official announcements have been made, Sumeru is expected to arrive with 3.0 (est. late July / early August, after 2.8).

2.7 leaks should arrive with 2.7 Beta, which is expected to arrive within a few days of the 2.6 Version Update (announced to be March 30th). https://t.co/kED42VtrZY

— SaveYourPrimos 💎🙌 (Mistsplitter Waiting Room) (@SaveYourPrimos) March 18, 2022
Sumeru region will be live with the Genshin Impact version 3.0 update ?
The entrance to Sumeru, a crucial new site, has been revealed by a prominent Genshin Impact leaker. The new section, according to rumors, will be added in version 3.0, which will be released after version 2.8.
Dendro element will be found in the Sumeru upon release in Genshin Impact
Sumeru will be the home of the Dendro element, according to the official history of Genshin Impact.
Known NPCs from Sumeru:

Sayid, in the church courtyard in Mondstadt
Soraya, the researcher in Wangshu Inn
Alrani, Soraya's fellow archaeologist
Fadhlan, the author of Customs of Liyue
Masudi, the author of Yakshas: The Guardian Adepti
Hosseini, a researcher and scholar from Sumeru Academia
Vahid, a shopkeeper stuck in Ritou
Parvaneh, member of Gourmet Supremos trio
Anisa, a trainee Dastur currently located in Watatsumi Island
Kaushik, a researcher and scholar researching Watasumi Island's culture and history
Khedive, an ecologist and part of the Chasm Exploration Team
Genshin Impact wiki :
Genshin Impact is an Action RPG developed and published by miHoYo. The game features an open-world environment and action-based battle system that uses elemental magic and character swapping, and utilizes gacha game monetization for players to gain new characters, weapons, and other resources.
Release
Android, iOS, Windows, PS4 : September 28, 2020
PlayStation 5 : April 28, 2021
Platform(s) : Android, iOS, Microsoft Windows, PlayStation 4, PlayStation 5, Nintendo Switch