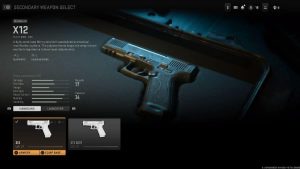 If you're looking for the optimal loadout for the X12 pistol in Modern Warfare 2 Ranked Play, we've got you covered. Keep reading for further details.
Modern Warfare 2 Guide – Best X12 loadout in Ranked Play
Muzzle: DZS Open Comp
Barrel: XRK LUC-9
Rear Grip: Cronen Lima-6
Trigger Action: XRK Lightning Fire
The first attachment is the DZS Open Comp muzzle, which gives you better control over both horizontal and vertical recoil. When it comes to the barrel, the XRK LUC-9 makes it easier to move and aim down sight faster, while the Cronen Lima-6 reinforces this. Lastly, the XRK Lighting Fire trigger action is a strong way to speed up the rate of fire.
Grenade options and perks
Tactical: Semtex
Lethal: Stun Grenade
We recommend including a Semtex and a Stun Grenade in your X12 pistol loadout to help you earn more kills and gather information about your opponents' positions.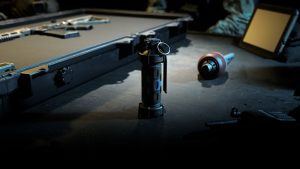 Due to the CDL rule set, there are fewer perks available to choose from. Battle Hardened and Bomb Squad are viable options, while Focus can help reduce weapon flinch. This is especially useful if you're using the X12 with an assault rifle or sniper.
This concludes our  guide on how to build the best X12 loadout in Modern Warfare 2 Ranked Play.
About Call of Duty: Modern Warfare II
Call of Duty: Modern Warfare II is a first-person shooter video game released in 2022 by Activision and developed by Infinity Ward. It is a sequel to the 2019 reboot and the nineteenth overall installment in the Call of Duty franchise. It was released for the PlayStation 4, PlayStation 5, Windows, Xbox One, and Xbox Series X/S on October 28, 2022.
Call of Duty: Modern Warfare II
Developer(s)
Infinity Ward
Publisher(s)
Activision
Writer(s)

Brian Bloom
Eric Anderson
Justin Harris
Matthew Haraza Davis

Composer(s)
Sarah Schachner
Series
Call of Duty
Engine
IW 9.0
Platform(s)

PlayStation 4
PlayStation 5
Windows
Xbox One
Xbox Series X/S

Release
October 28, 2022
Genre(s)
First-person shooter
Mode(s)
Single-player, multiplayer
Related: