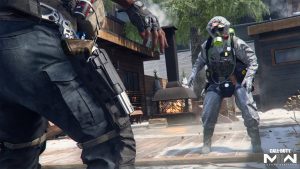 There have always been bugs and errors in Modern Warfare 2, and the most recent one is known as the Travis Rilea error. While there is no specific solution, there are a few things you can try that may help.
Modern Warfare 2 Guide – How to fix the Travis Rilea error
In MW2, Travis Rilea is a common error to fix. Since the problem might be with your network, the solution might be to make sure it's working properly. This error could also be caused by the servers, in which case you'll have to wait a while before you can try to start the game again.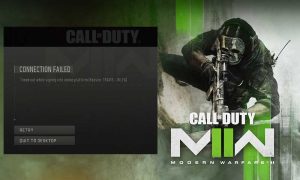 Here's how to resolve the Travis Rilea error in Modern Warfare 2:
Check your internet connection to ensure that no large downloads are taking up internet speed in the background. You should also run a speed test to see how fast your connection is. If there are any problems, restart your router.
The second option is to use an ethernet connection rather than a wireless one. Many gamers prefer wireless connectivity, but this can sometimes degrade performance. If at all possible, use an Ethernet connection; it is usually more stable and may result in faster speeds.
If your connection appears to be working properly, restart your console or PC. It's best to wait a few minutes before doing this. If you're using a PC, make sure to launch through Steam.
It goes without saying that you should always have the most recent version of the game installed.
If you're still having issues after trying every method listed above, contact Activision support here.
About Modern Warfare 2
Call of Duty: Modern Warfare II is a 2022 first-person shooter game published by Activision and developed by Infinity Ward. It is the nineteenth installment in the Call of Duty series and a sequel to the 2019 reboot. On October 28, 2022, it was released for the PlayStation 4, PlayStation 5, Windows, Xbox One, and Xbox Series X/S.
Related: