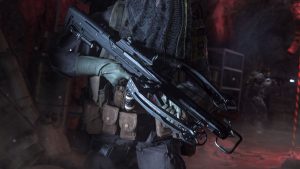 Getting a crossbow kill in Modern Warfare 2 is difficult enough, but getting double crossbow kills is a whole different story. Here are some of the best tricks to make it easier.
Modern Warfare 2 Guide – How to get double crossbow kills
This challenge is even harder than usual because aiming is already hard. When you combine that with the time it takes to draw an arrow, you have a very hard mission. To complete it, players will have to get creative and get better at aiming.
One quick way to do this is to tactically wound a player before killing two. Break a leg with a sharp crossbow bolt, then try to hit the other two as quickly as possible.
Using the Fast Hands perk makes this much easier. If you don't use this perk, you're doing the challenge with one hand tied behind your back—once it's activated, you'll be able to reload your crossbow much faster.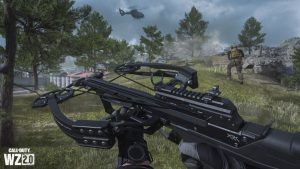 Explosive bolts are another option. Using these bad boys will deal damage and cause an explosion large enough to harm nearby enemies. You can always do something similar to the above strategy. Shooting an enemy in the leg will inflict damage, and you can then follow it up with a bolt to the chest of another player, which will most likely kill both.
The final strategy is to melee kill someone and then bolt them, or vice versa. Some Call of Duty players have reported that this tactic works, so it's definitely worth a shot.
About Call of Duty: Modern Warfare II
Call of Duty: Modern Warfare II is a 2022 first-person shooter game published by Activision and developed by Infinity Ward. It is the nineteenth installment in the Call of Duty series and a sequel to the 2019 reboot. On October 28, 2022, it was released for the PlayStation 4, PlayStation 5, Windows, Xbox One, and Xbox Series X/S.
Related: