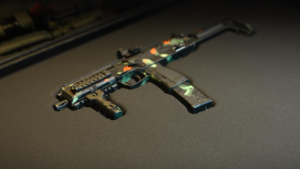 When compared to other weapons, the VEL 46 is still a good SMG with almost no recoil, and with the best loadout, it can still shine in Modern Warfare 2 Ranked Play.
Modern Warfare 2 Guide – Best VEL 46 loadout in Ranked Play
As with the other ranked submachine guns, we only want to run four different attachments due to CDL rule restrictions. Otherwise, the weapon will become too cumbersome without any compensating advantages.
The best loadout for VEL 46 is listed below:
Muzzle: Bruen Pendulum
Rear Grip: Schlager Soldier Grip
Stock: Demo RXT Stock
Underbarrel: Agent Grip
The first two attachments listed are for weapon control. We're not going for any range because, regardless of the boosts, it's a losing battle. Using pieces like the Bruen Pendulum muzzle and the Agent Grip underbarrel, on the other hand, can be fantastic for ensuring our shots are accurate.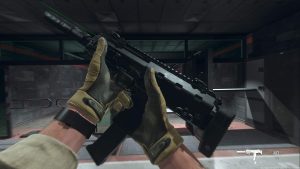 The Schlager Soldier Grip rear grip and the Demo RXT Stock will be added next. Both of these VEL 46 attachments will significantly increase our mobility in Ranked Play. We'll be able to keep up with the Vaznev-9k in close quarters battles this way.
We believe that this is the best build loadout build for VEL 46 in Modern Warfare 2 Ranked Play.
About Call of Duty: Modern Warfare II
Call of Duty: Modern Warfare II is a first-person shooter video game released in 2022 by Activision and developed by Infinity Ward. It is a sequel to the 2019 reboot and the nineteenth overall installment in the Call of Duty franchise. It was released for the PlayStation 4, PlayStation 5, Windows, Xbox One, and Xbox Series X/S on October 28, 2022.
Modern Warfare II received mostly positive reviews from critics. It was a commercial success, breaking several series records, including the fastest Call of Duty game to generate $1 billion in revenue.
Related: