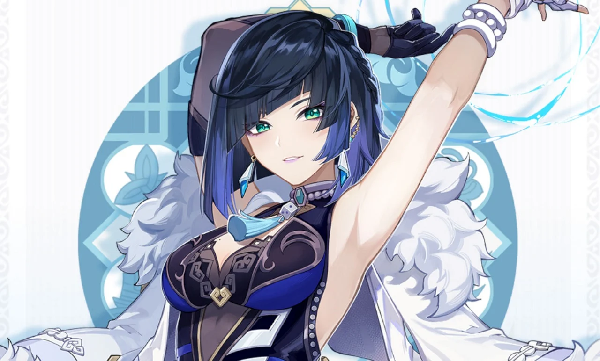 The MiHoYo preview mentions a Vibro Crystal Research event starting on April 21 and a Ley Line Overflow event starting on April 28.
What Is The Next Banner In Genshin Impact After Ayaka?
The next banner in Genshin Impact after the Ayaka rerun :
Yelan will arrive in the first phase of update 2.7, this means that Yelan (5-stars) should land on May 11th .
Kuki Shinobu ( 4-stars) will debut in the second half, this means that Kuki should land on June 1st.
Dear Travelers,

Due to project progress, the Version 2.7 update will be postponed.
For detailed information on the date of the new update, content adjustment plan, and compensation, please stay tuned for upcoming announcements.#GenshinImpact pic.twitter.com/FiiGQyJO1G

— Genshin Impact (@GenshinImpact) April 29, 2022
Genshin Impact Banner Schedule 2022 leaks :
1. Genshin Impact Version 2.7
Release date: May 31 2022
Characters First Phase: Yelan
Characters Second Phase: Arataki Itto, Yoimiya
2. Genshin Impact Version 2.8
Release Date: around June 22 2022
Characters: Kazuha, Klee (Possibility: Story related), Eula (Possibility)
3. Genshin Impact Version 3.0
Release date: around August 3 2022
Characters: Yaoyao, Baizhu (Possibility: Story Related)
4. Genshin Impact Version 3.1
Release Date: September 14, 2022
Characters: Kusanali – Dendro Archon (Possibly)
5. Genshin Impact Version 3.2
Release Date: October 26, 2022
Characters: Cyno (Possibility – Story Related)
6. Genshin Impact Version 3.3
Release Date: December 7, 2022
Characters: Scaramouche (Possibly)
Genshin Impact wiki :
Genshin Impact is an Action RPG developed and published by miHoYo. The game features an open-world environment and action-based battle system that uses elemental magic and character swapping, and utilizes gacha game monetization for players to gain new characters, weapons, and other resources.
Release
Android, iOS, Windows, PS4 : September 28, 2020
PlayStation 5 : April 28, 2021
Platform(s) : Android, iOS, Microsoft Windows, PlayStation 4, PlayStation 5, Nintendo Switch