How to Install Fabric API Mod using Vanilla Launcher :
Follow 8  steps below to install Fabric API Mod :
Download and install Minecraft Launcher Vanilla
Download and install Fabric Installer for Vanilla Launcher
Run the jar file you just downloaded and choose the version you want to install and hit "Install"
Launch Minecraft, choose the profile to install Fabric, and hit Play.
Press Start on the desktop.
Open Run => Type% appdata% in Run and hit enter.
Go to Roaming / .minecraft / mods
Put the jar file in the mods folder and run Minecraft.
Fabric API Mod for Minecraft is a core library mod programmed by the Fabric team (a mod loader for Minecraft), programmed for the purpose of supporting the release and providing resources for other mods, so it is often exported shown in the "request" section when installing .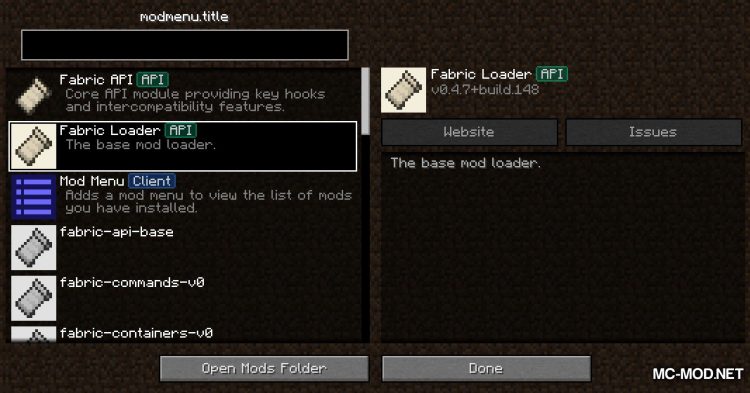 Most mods for 1.14+ currently need the Fabric and Fabric API so this is definitely a mod you want to install if you intend to use mods for Minecraft 1.14+
Download Links for Fabric API Mod 1.19.3 | 1.18.2 | 1.17.1 | 1.16.5
For Minecraft 1.14.4
For Minecraft 1.15.2
For Minecraft 1.16.5
For Minecraft 1.17.1
For Minecraft 1.18.1
For Minecraft 1.18.2
For Minecraft 1.19
For Minecraft 1.19.1
For Minecraft 1.19.2
For Minecraft 1.19.3