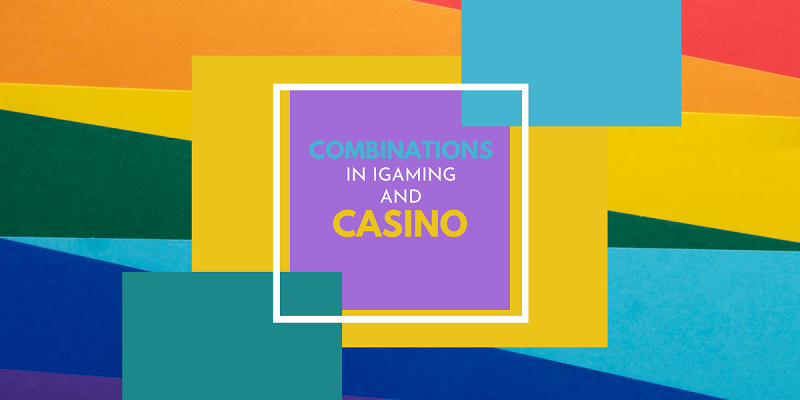 Nothing beats the thrills of the games in the iGaming industry because whether they choose to play them for free or for real money, they are particularly designed to provide excitement. With the fierce competition among the software casino developers, the most innovative games are regularly released to maintain and seduce players. If you are a newcomer, you need to know that the trend in online gambling is the combination of two popular games. Are you curious to know the seductive blending games in the iGaming market? This review provides the information you need to know about it.
Slingo
The game slingo is a fusion of two iconic games; slot and bingo. Appeared in 1994, a New Jersey high roller Sal Falciglia had the brilliant idea to mix these two games. Slingo's popularity has mainly boosted when the great London-based firm Gaming Realms bought the game from a provider of internet streaming media called RealNetworks. Since slingo has transported to the internet, this game's reputation has boomed, making it one of the most-played games in the iGaming market. The well-known bingo casinos and other online gambling sites offer a large selection of slingo games. Similar to slots and bingo games, slingo does not require any special skills because you need to fill a 5×5 card and then spin the reels below the grid. Each player has up to 20 turns to spin the reels and you win if a number matches one on the card. To make the games more appealing, extra symbols are added to the reels to boost your gains or bonuses. As this hybrid game is designed with high-quality graphics and more stunning animations, a superb gaming experience is ensured.
UK and US Bingo
When it comes to iGaming sites, the trendy game has seduced mainstream players. Different types of bingo games provide loads of fun but the two prominent names are UK and US bingo games. What is the UK bingo variant? The 90-ball is a favourite bingo variation in the UK so it is also called British or UK bingo. With the traditional 90-ball bingo, the players will be taken to the grid of 27 squares, with three horizontal and nine vertical lines. Each card contains 15 numbers that are put randomly in the squares. To win in this classic type of bingo, you need to mark your numbers before anyone else. Moreover, 75-ball bingo is referred to as the American bingo because it is a popular variation among US residents. This game has a single bingo card with grids comprising five numbers down and five numbers across. To win, you need to mark all of the numbers on the card to create the pattern. Today, some leading game developers have the brilliant idea to combine these two iconic games to enhance the bingo lovers' gaming experience.
Roulette & Bingo
Probably roulette is the most appreciated card game in the online casino market. Appeared in the 18th century in France, roulette is a French word that means "small wheel" in English. Today, it is unimaginable not to see Bingo roulette in both land-based and online casinos. The players who are in quest for a realistic gaming experience can also try live dealer roulette, a phenomenon game in the online gambling sector. As for bingo, this game of pure chance has invaded online gaming platforms so playing this game has become people's culture. Different variants of bingo have spread to the top gaming sites which are designed with high-quality interfaces and more jackpots. Furthermore, the combination of bingo and roulette has become a 21st-century game in the iGaming area. The fact that this game gathers numerous gaming fans makes it an appealing game.
Conclusion
Several combinations of games are today available that the players can enjoy when they want to keep entertained. The games that have shown a significant surge in popularity are Roulette & Bingo, UK and US bingo, and slingo. These hybrid games are developed with innovations and lucrative features to lure more and more players. As we live in the era of smartphones, mobile players are able to choose their beloved games at their convenience. Since these blended games can easily adapt and work on mobile devices, the enthusiasts can amuse themselves with the use of their mobile phones.