More than just a network music player, this midi-sized component features a built-in CD transport, DAC, headphone amp and preamplifier with digital and analogue inputs
The high-end audio landscape has changed beyond all recognition in recent years. Visit any of the world's major hi-fi exhibitions today and you'll find high-end manufacturers demonstrating their wares using computer audio as a source.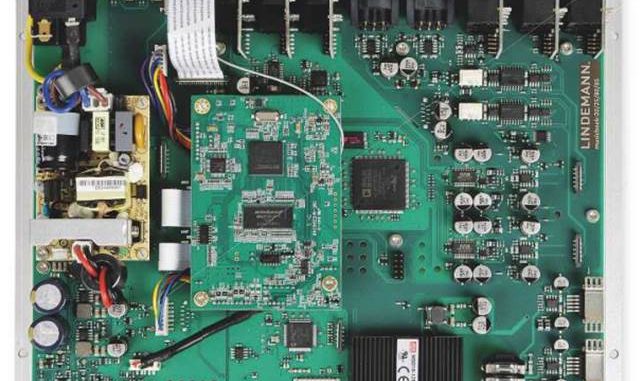 Slot-loading CD drive is hidden under the lid (not shown) while the chassis holds a switchmode PSU, Anagram 'Sonic Scrambling' and digital filter on an Analog Devices DSP with Wolfson WM8742 DACs at the output
No, this is not simply a 'fashion thing'. Imagine, for instance, Wilson Audio wanting to show off the capabilities of its flagship Alexandria XLF loudspeakers priced not far short of $336,339.69. To demonstrate them at their best the company will play hi-res 'master' recordings stored on a HDD – as will any specialist audio company designing and manufacturing today's state-of-the-art amplifiers, loudspeakers and, of course, digital-to-analogue converters.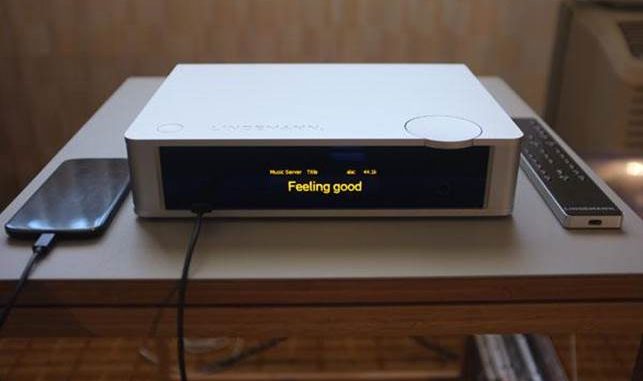 Lindermann Musicbook 25 Review 1
A new way of life
The migration of music consumption from packaged media to computer files might necessarily have started with compressed files (due to internet bandwidth restrictions), the cost of data storage and consumer desires to play music on portable devices. The convenience of having a music library accessible at one's fingertips, for instant replay anywhere, always was a no-brainer for general consumers. The fact that it can be done today losslessly, without compromise – ie, at better than CD quality – has gradually made it a way of life for progressive audiophiles too.
These days pretty much any specialist hi-fi electronics producer possessing the technical and financial wherewithal has some form of computer audio related component in its portfolio alongside its disc players (if it still makes them) and amplifiers. Enter Lindemann audiotechnik, a boutique brand from Germany focused on high-end music replay for the past 20 years. Lindemann was, in fact, one of the world's first high-end brands to offer a USB-to-S/PDIF converter for conveniently connecting a computer to an existing DAC in a hi-fi system. It was quick off the mark to make a USB-equipped DAC too.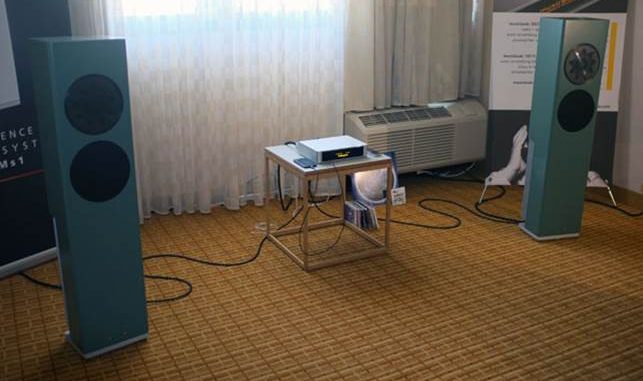 Lindermann Musicbook 25 Review 2
Identifying what the company sees as a new trend for 'downsizing' complicated audio rigs, it has entered what represents new territory for the company in developing a new range of midi-sized products dubbed Musicbook. Extremely handsome they look too, housed in 6.5mm-thick aluminium cases boasting immaculate fit 'n' finish and with added-value OLED displays that lend a serious touch of class.
Lindemann's Musicbook components are expensive: the range is aimed at audio enthusiasts who really don't want to compromise sound quality when choosing something bijou and modern looking. Currently the line-up comprises four source components with computer audio very much to the fore, and which also provide preamp functionality. If you want a complete compact system there's an identically-sized and styled power amp to make a two-box stack. Priced at $2,673.90, the Musicbook 50 is a 2x100W/8ohm Class D power amplifier employing 'patented, improved UCD technology'.