What is Roblox Deepwoken?
The official developer-made description for Deepwoken is as follows:
Deepwoken is a difficult game with permanent character death. Losing characters is a part of the game that should be expected. Seek out your destiny upon an unforgiving sea and unravel the mysteries of a dying world. Discover and modify powerful abilities, find unique strengths, and develop your character into a force to be reckoned with. Desperately try to escape the horrors that lurk just beneath the waves. Whatever you do, it's your story to be told.
All locations on Roblox Deepwoken Map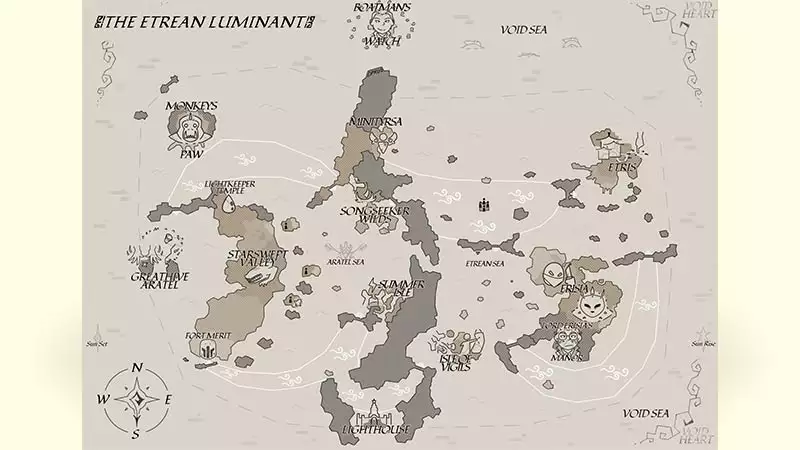 The complete list of Deepwoken locations we are aware of:
Spawn points
The Depths
The Depths
Celtor Wastes
City of the Drowned
Caricosa District
The Etrean Luminant
Lower Erisia
Upper Erisia
Lord Erisia's Manor
Burning Stone Gardens
The Rat's Den
The Void Sea
The Void Sea
Boatman's Watch
Voidheart
The Aratel Sea
Songseeker Wilds
Summer Isle
Greathive Aratel
The Monkey's Paw
The Hive
Fort Merit
Roblox Deepwoken Controls :
The list below features all of the controls for Deepwoken.
WW + Ctrl – Slide
WASD or arrow keys – Movement keys
WW – Sprint
Ctrl – Crouch
Y – Switch stance
T – Taunt
X – Gesture
Q – Roll
E – Interact
F – Parry
F (hold) – Block
P – Toggle Cosmetic
V – Carry KO'd teammate
B – Execute KO'd enemy
M1 (Left click) – Light attack
M2 (Right click) – Feint/cancel
M3/R – Critical attack
Roblox wiki :
Developer(s)
Roblox Corporation
Publisher(s)
Roblox Corporation
Director(s)
David Baszucki,
Erik Cassel
Platform(s)
Windows, macOS, iOS, Android, Xbox One
Release
PC
September 1, 2006
iOS
December 11, 2012
Android
July 16, 2014
Xbox One
November 20, 2015
Genre(s)
Game creation system, massively multiplayer online
Mode(s)
Si ngle-player, multi-player