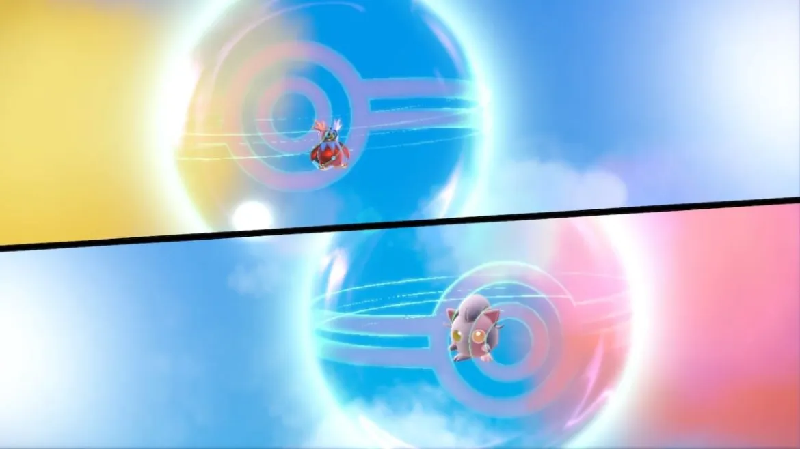 Many of these trade codes were created by Pokemon Youtuber Austin John Plays!
Best Trade Codes in Pokémon Scarlet and Violet :
Armarouge for Armarouge – 0166-0167
Any Pokemon holding Auspicious Armor for any Pokemon holding Malicious Armor – 0166 – 0167
Skrelp for Clauncher – 0337-0339
Dragalge for Clawitzer – 0337-0339
Larvitar for Bagon – 0316-0276
Pupitar for Shelgon — 0316-0276
Tyranitar for Salamence – 0316-0276
Deino for Dreepy – 0316-0276
Zweilous for Drakloak – 0316-0276
Hydregion for Dragapult – 0316-0276
Great Tusk for Iron Treads – 0376-0383
Stonjourner for Eiscue – 0319-0320
Oranguru for Passimian – 0313-0314
Tauros Fire for Tauros Water – 0223-0223
Stunky for Gulpin – 0227-0140
Skuntank for Swalot – 0227-0140
Drifloon for Misdreaus – 0143-0114
Drifblim for Mismagius – 0143-0114
Scream Tail for Iron Bundle – 0377-0383
Brute Bonnet for Iron Hands – 0378-0384
Flutter Mane for Iron Jugulis – 0389-0385
Slither Wing for Iron Moth – 0380-0386
Sandy Shocks for Iron Thorns – 0381-0387
Roaring Moon for Iron Valiant – 0397-0398
Koraidon for Miraidon – 0399-0400
How to use Trade Codes in Pokémon Scarlet and Violet
To use the trade codes in Pokémon Scarlet and Violet, you must first access the Poké Portal, and you need to be connected to the internet to use this feature.
With any trade, make sure that you are trading the correct Pokémon and that your trading partner is providing the correct Pokémon before accepting the transaction.
Follow steps below  to use trade codes to trade in Pokémon Scarlet and Violet.
Press X to open the Main Menu.
Press L to connect to the internet.
Select Poké Portal and choose Link Trade.
Select Set Link Code and enter a code.
Final, click on Begin Searching.
Pokémon Scarlet & Violet Wiki :
Pokémon Scarlet
Pokémon Violet

Developer(s)
Game Freak
Publisher(s)
Composer(s)
Toby Fox[1]
Series
Pokémon
Platform(s)
Nintendo Switch
Release
18 November 2022
Genre(s)
Role-playing
Mode(s)
Single-player, multiplayer