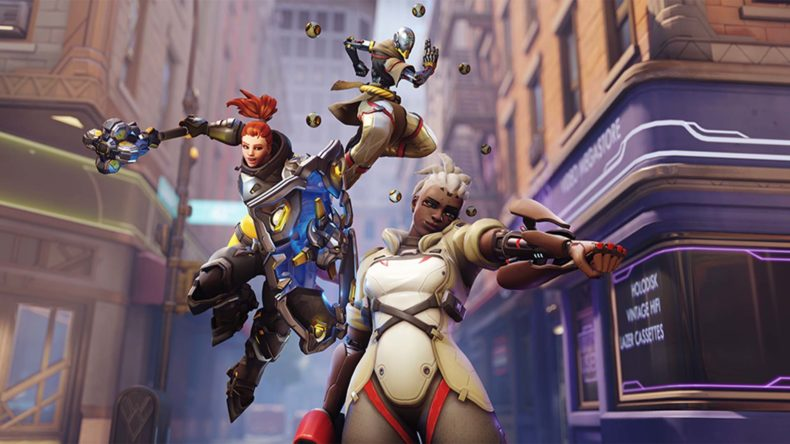 Blizzard's Overwatch 2 beta is kicking off today, it will run until May 17 .
How to sign up for the Overwatch 2 beta ?
Follow 4 steps below to sign up :
Go to the Overwatch 2 beta website
Scroll down to find the words "Opt into the beta" and click it .
Sign into your Battle.Net account
The Overwatch 2 Beta website will automatically reload and display a message thanking you for signing up.
At the moment , the beta is PC-only , and you'll need the original Overwatch or the free-trial version downloaded on your PC.
From dropdown menu, you can click the "Game Version"  at the bottom left of the Battle.net launcher. Then select "Overwatch 2 Technical Beta", install it, then press play to… well… play!
Overwatch 2 Beta Twitch Drops
You also can get into the Overwatch 2 beta by watching a streamer for four hours on Twitch. Follow 6 steps below to get into the Overwatch 2 beta Twitch
Log into your Battle.Net account
In the top right corner of the screen and click your username
Next go to Account Settings and  Click the Connections tab
Click '+ Connect' next to the line against Twitch
Click Continue to open the Twitch website and log into your Twitch account
Click Authorize and click Continue once more to link your account
Overwatch 2 requirements for the beta:
Minimum (targeting 30fps):
Operating system: Windows 7 / Windows 8 / Windows 10 64-bit (latest Service Pack)
Processor: Intel®Core i3 or AMD Phenom X3 8650
Video: NVIDIA GeForce GTX 600 series, AMD Radeon™HD 7000 series
Storage: 50 GB available hard drive space
Memory: 6 GB RAM
Recommended (targeting 60fps on medium settings):
Operating system: Windows10 64-bit (latest Service Pack)
Processor: Intel Core i7 or AMD Ryzen 5
Video: NVIDIA GeForce GTX 1060 or AMD R9 380
Storage: 50 GB available hard drive space
Memory: 8 GB RAM
Overwatch 2 wiki :
Developer(s)
Blizzard Entertainment
Publisher(s)
Blizzard Entertainment
Platform(s)

Microsoft Windows
PlayStation 4
Xbox One
Nintendo Switch

Release
TBD
Genre(s)
First-person shooter
Mode(s)
Multiplayer