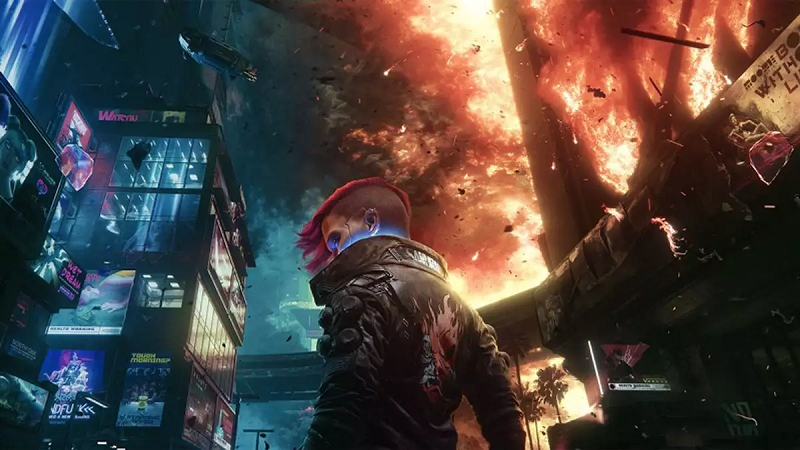 Cyberpunk 2077 Patch Notes1.7 : Release Date
There is currently no release date for Cyberpunk 2077 Patch Notes 1.7 . The game's recent Edgerunners/1.6 patch update arrived on September 6, 2022, with players waiting over six months since the previous update, patch 1.5. The 1.7 patch update may arrive sometime in 2023 .
Over 20 million cyberpunks have been roaming the streets of Night City – partying with Jackie and getting to know Johnny, driving around with Panam and diving with Judy, hanging out with River and listening to Kerry's songs.

Thank you and we hope to see you all in the Afterlife! pic.twitter.com/ifFLhg6npO

— Cyberpunk 2077 (@CyberpunkGame) September 28, 2022
What new features will come with 1.7?
According to a blog post on the Turtle Beach's website, the Cyberpunk 2077 development team has already teased some of the upcoming features. We can expect to see some of the following updates.
Full Vehicle To Vehicle Combat Overhaul
Overhaul of the police system, fixing the fact that they were downright broken when the game launched.
New actions within the perk tree.
Cyberpunk 2077 wiki :
Cyberpunk 2077 is an action role-playing video game developed by CD Projekt Red and published by CD Projekt. The story takes place in Night City, an open world set in the Cyberpunk universe.
Developer(s)

CD Projekt Red

Publisher(s)

CD Projekt

Director(s)

Adam Badowski

Producer(s)

Konrad Tomaszkiewicz

Programmer(s)

Piotr Tomsiński

Writer(s)

Marcin Blacha
Tomasz Marchewka

Composer(s)

P. T. Adamczyk
Marcin Przybyłowicz
Paul Leonard-Morgan

Series

Cyberpunk

Engine

REDengine 4

Platform(s)

PlayStation 4
Stadia
Windows
Xbox One
PlayStation 5
Xbox Series X/S

Release

PS4, Stadia, Win, Xbox One
10 December 2020
PS5, Xbox Series X/S
15 February 2022

Genre(s)

Action role-playing

Mode(s)

Single-player