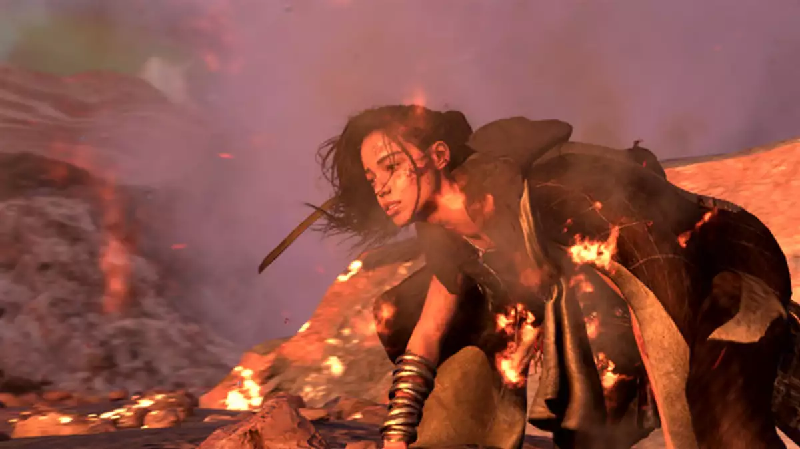 Forspoken: Release Date,Time Countdown
Forspoken, will make preload available to players on PC  and PlayStation 5 on January 22, 2023 at 12 AM local time (depending on your current time zone) . The game's global release will launch on January 24, 2023  at 4PM UTC. This means it will be available to play at 11AM ET, 8AM PT, 4PM GMT, and 5PM CET (on January 24th across these time zones).
Athia awaits!

Harness your power and become a master of magic combat and parkour to survive in this cruel new land.#Forspoken comes to PS5 and PC on January 24. pic.twitter.com/obko9AOII6

— Forspoken (@Forspoken) January 19, 2023
Is Forspoken coming to Xbox and PS4?
Unfortunately, Forspoken is currently a Playstation 5 exclusive, so there is no expectation that it will come to the Xbox, PS4 platform any time soon.
Forspoken: PC System Requirements
Forspoken Minimum Requirements (720p, 30 FPS)
OS

: Windows 10 64-bit (After November 2019 update / Windows 11 64-bit)

Memory

: 16 GB RAM

HDD / SDD: HDD 150 GB or more

Processor

: AMD Ryzen 5 1600 (3.7 GHz or better) / Intel Core i7-3770 (3.7 GHz or better)

Graphics

: AMD Radeon RX 5500 XT 8 GB / Nvidia GeForce GTX 1060 GB VRAM
Forspoken Recommended Requirements (1440p, 60 FPS)
OS

: Windows 10 64-bit (After November 2019 update / Windows 11 64-bit)

Memory

: 16 GB RAM

HDD / SDD:

 SDD 150 GB or more

Processor

: AMD Ryzen 5 3600 (3.7 GHz or better) / Intel Core i7-3770 (3.7 GHz or better)

Graphics

: AMD Radeon RX 6700 XT 12 GB / Nvidia GeForce RTX 3070 8GB VRAM
Forspoken Ultra Requirements (2160p, 60 FPS)
OS

: Windows 10 64-bit (After November 2019 update / Windows 11 64-bit)

Memory

: 16 GB RAM

HDD / SDD:

 NvMe SSD 150 GB or more

Processor

: AMD Ryzen 5 5800 (3.7 GHz or better) / Intel Core i7-12700K

Graphics

: AMD Radeon RX 6800 XT 16 GB / Nvidia GeForce RTX 4080 16GB VRAM
Learn more about #Forspoken's PC performance and requirements. pic.twitter.com/3gEKwaz2op

— Forspoken (@Forspoken) January 17, 2023
Forspoken wiki :
Developer(s)
Luminous Productions
Publisher(s)
Square Enix
Director(s)

Takeshi Aramaki
Takefumi Terada

Producer(s)
Raio Mitsuno
Writer(s)

Todd Stashwick
Amy Hennig
Gary Whitta
K-Michel Parandi
Allison Rymer

Composer(s)

Bear McCreary
Garry Schyman

Engine
Luminous Engine
Platform(s)
Release
January 24, 2023
Genre(s)
Action role-playing
Mode(s)
Single-player