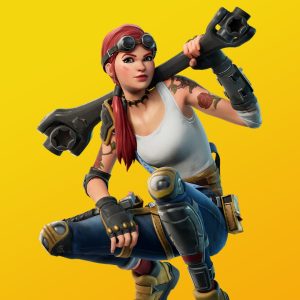 If you're seeing the Fortnite Denial Reason Error Code 18, don't worry – there are a few things you can do to fix it. In this article, we'll walk you through some simple steps that can get you back into the game and playing with your friends.
Fortnite Denial Error Code 18 Guide: How to Fix Party Invite Issues
The "Denial Reason Error Code 18" tends to rear its head, especially when you're playing in a party. You might come across this error when you accept a party invite, only to find yourself inexplicably stuck in the main lobby, unable to join the game.
It can also occur if the party you're trying to join is already in a match, leaving you on the sidelines. This vexing issue can be triggered by various factors, including party-related bugs or when someone joins as the final party member just before you accept an invitation.
Now, let's explore some methods to tackle and fix this frustrating error:
1. Restart the Game: Sometimes the error appears randomly and can be resolved with a simple restart. Most of Fortnite's technical issues can be fixed by closing and reopening the game.
2. Add Friends to Your Epic Account: This method is more applicable to PC players. By adding your friends to your Epic Account, you may bypass Fortnite's invite system, making it easier to join parties and games.
3. Wait for the Party to Finish Their Match: Error code 18 tends to pop up when the party you're trying to join is in the middle of a match. Waiting for the ongoing match to end might help resolve the issue, so consider this as your first step.
4. Adjust Privacy Settings: This step may not have a clear explanation, but some players have reported success in fixing the issue by adjusting their privacy settings. Give it a try, as it might work for you too.
In most cases, the Denial Reason Error Code 18 is a one-off occurrence and may vanish on its own when you receive a second invitation. However, if the error persists, one of the steps above should be able to help you overcome it.
If you'd like to assist Epic Games in resolving this issue for good, consider submitting a support ticket. This way, the developers can take the necessary steps to implement a permanent fix, benefiting the entire Fortnite community. Happy gaming, and may your Fortnite experience be as smooth as possible!
Related: