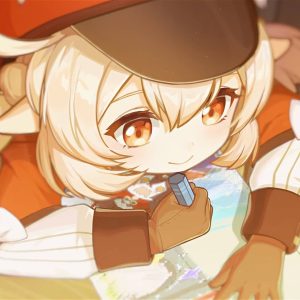 Recent leaks from Genshin Impact have revealed that the 3.8 update will add two character skins but no new characters.
Genshin Impact Version 3.8 release date
Assuming no delays, the Version 3.8 update is scheduled to be released on July 5.
Genshin Impact 3.8 leaks – New event region
A new leak from Vississ of Genshin Impact via prominent leaker HutaoLover77 reveals more details about Version 3.8's island region. The post confirms that the new islands will not be the Golden Apple Archipelago's third appearance, but rather will have a "fantasy" theme. The islands will reportedly include several mechanical elements, serving as a teaser for the highly technologically advanced region of Fontaine, which will be revealed in the next update.
According to leaks, this map is known as Penumbra. The event location, contrary to popular belief, does not include islands, instead appearing to share design elements with Sumeru.
Penumbra's buildings appear to be influenced by Sumeru-style architecture, and the region's southwestern corner is dotted by what could be enormous flowers. At the very top of the map is a structure with a colorful roof, which may be a hint at the design of the upcoming Fontaine area.
It appears the region will be larger than initially thought, as the map in the linked Reddit post features nine teleportation nodes. Some Travelers have also praised HoYoverse for including only one underground waypoint, implying that the majority of the upcoming limited quests will take place on the surface level.
Genshin Impact 3.8 leaks – New special domain
While the next update is unlikely to include any new characters, it will include a new special domain.
Another Genshin Impact leak suggests that a new enemy called Idyia will appear in the domain, and that she will be very similar to the Oceanid of Qingce (also known as Rhodeia of Loch) who lives in the northern part of the area. The new boss fight will likely feel very familiar to players.
3.8 event map will feature new domain
by u/vivliz in Genshin_Impact_Leaks
Genshin Impact 3.8 leaks – Spiral Abyss enemies
A new leak from  trusted Genshin Impact leaker Bebe has revealed the full lineup of enemies set to be featured in the Spiral Abyss rotation for Version 3.8.
[3.8 Beta] Spiral Abyss
but new fixed
if have any change i'll edit next week 😁 pic.twitter.com/K3nVZhZReA

— bebe (@babeykun9) May 25, 2023
This post reveals that the first half of Floor 11 will feature a variety of familiar and unfamiliar foes, beginning with Hilichurls and ending with Abyss Lectors. In the second half of the floor, players will face off against Eremite enemies in the third chamber and Inazuma's Kairagi and Nobushi in the second. The primary buff on level 11 will increase the player's Physical damage by 75%.
There are a lot of Riftwolf enemies on the first half of floor 12, but later on you'll encounter a variety of Eremite elites, Black Serpent Knights, and Fatui enemies like the Pyroslinger and Mirror Maiden. The final bosses in Version 3.8's Spiral Abyss are the Matrix world boss from the Sumeru desert and the Bathysmal Vishap Herd from Enkanomiya.
Furthermore, Floor 11's physical damage buff coincides with the long-rumored Eula re-run, which is expected to arrive in Version 3.8. Floor 12 may also be advantageous to players who want to use Bloom-focused team compositions, with Dendro reactions acting as an effective counter to the Matrix boss. While HoYoverse has no immediate plans for future endgame content, the Spiral Abyss remains a favorite among Genshin Impact's most seasoned players.
Genshin Impact 3.8 leaks – No new characters
According to the latest information from the leaker collective Team China, no new characters will be added to Genshin Impact 3.8. The leak suggests that the Inazuma character known only as "Electro" does not appear in the game, despite the fact that others have independently confirmed Electro's presence.
It has been speculated that the release of the Electro character, originally scheduled for patch 3.8, may have been delayed, and well-known leaker Tao has stated that this speculation may be correct.
TCによると奇妙だが3.8には新キャラはいないはずだ
あの星4の稲妻雷少女は存在しないと思う

リマインド:
uncle A、SYP、taoは彼女の存在を確認済み

※情報が錯綜してるため話半分で受け取ってください
また、彼女が3.8実装との情報はNGAでの噂であるため"3.8新キャラなし"は正しいかもしれません pic.twitter.com/xFAYjPaSzT

— 往生堂七十七代目堂主胡桃 (@HutaoLover77) March 30, 2023
As a result, it is currently assumed that Version 3.8 will only include one new four-star recruit. The character's skill set is currently unknown, but a general idea of how she will appear has been leaked.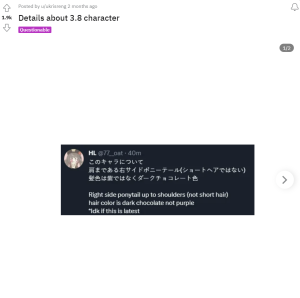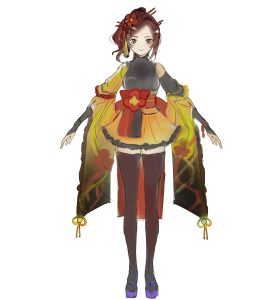 Genshin Impact 3.8 leaks – Rerun banners
There are currently two highly likely reruns, with the rest being less certain. Klee, a five-star Pyro Catalyst, and Eula, a five-star Cryo Claymore, are the two banners most likely to appear.
The following are some other possible rerun banners that have circulated, but these are extremely subject to change.
Wanderer
Sangonomiya Kokomi
Venti
Genshin Impact 3.8 leaks – New skins for Klee & Kaeya
The end of the Sumeru cycle will coincide with the release of Patch 3.8, and rumors have suggested that it will contain a number of significant changes.
Ray, a Genshin Impact leaker, shared some information about the upcoming main event in Version 3.8, as well as some sketches for Klee and Kaeya's new skins.
Klee's new skin depicts the Pyro Catalyst user dressed as a witch, and Kaeya will receive a skin that appears to be inspired by his Khaenri'ah roots.
【ver3.8リーク】

🔻新マップについて②🔻

①ver3.8ではエウルア、アンバー、クレー、ガイアをメインとしたイベントがあります
②クレーとガイアにはスキンが実装されます
③エウルアとアンバーはイベントの主役です

※画像はイメージスケッチ#原神#GenshinImpact pic.twitter.com/ZdMC6xDFZ9

— れい@原神リーク (@Ray_genshin_) March 22, 2023
Kaeya's skin will most likely be available for free to all players. Obtaining this skin appears to be similar to the process of obtaining other four-star skins such as Lisa's, Ningguang's, and Fischl's. Players can thus expect to unlock Kaeya's skin after participating in a significant number of special events.
Genshin Impact 3.8 leaks – New events
Players have had regional festivals one after another for a number of updates in a row, so it's nice that Version 3.8 appears to be delivering a change of pace. The main event for Version 3.8 has been revealed, and it appears to be another summer-themed expedition that takes players to a unique temporary map.
3.8 related information from Team China
by u/No-Lifeguard4399 in Genshin_Impact_Leaks
As with most major Genshin events, this one is expected to heavily involve a select group of characters. The following characters have been identified as having a significant role in this event.
Collei
Eula
Kaeya
Klee
Sangonomiya Kokomi
Early leaks suggest an Eula-centric storyline will be at the heart of the event, alongside a larger one based on the Hydro region of Fontaine, but the event's official story won't be revealed until it debuts.
In addition to the main event, a new one with roller coaster-like mechanics has emerged. There is currently no more information available about this event, but it is highly unusual for Teyvat, so players have that to look forward to.
About 3.8 Event. ( Also from HoneyHunter )
by u/Pap22 in Genshin_Impact_Leaks
Genshin Impact 3.8 leaks – New weapos
It's possible that no new weapons will be included in the 3.8 update. However, this may change before the update goes live if a new weapon is introduced at an upcoming special event.
Genshin Impact 3.8 leaks – Genius Invokation TCG cards
It has been revealed that Version 3.7 will feature the largest Genius Invokation TCG update to date, but Version 3.8 also appears to have some new cards in the works. Since the massive Version 3.7 TCG update hasn't even happened yet, the names and specifics of these cards haven't been revealed; however, as more information is made public, it will be added here.
About Genshin Impact
Genshin Impact is an action role-playing game developed and published by miHoYo. It was released in 2020 for Android, iOS, PlayStation 4, and Windows, on PlayStation 5 in 2021, and on Nintendo Switch in 2022. The game had the highest first-year launch revenue of any video game, more than $3 billion in its first year of release, and a revenue of more than $4 billion as of March 2022.
Related: