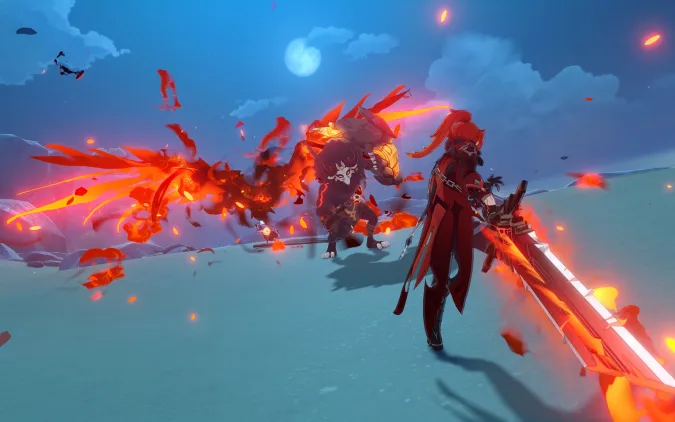 Genshin Impact Summer Fantasia release date
Genshin Impact Summer Fantasia will release on July 13, 2022. Summer Fantasia, version 2.8 will reintroduce the Golden Apple Archipelago. By completing the included quests, you will have the opportunity to recruit Fischl, a four-star playable character, to your party for free.
Genshin Impact Summer Fantasia confirms new banners
We'll see Yoimiya , Klee, and Kazuha make a return, alongside the debut of Shikanoin Heizou.
Yoimiya, Klee, and Kazuha will be available by the time the update arrives, but we'll have to wait until the second part of the 2.8 update for Yoimiya.
Heizou is a secondary character for Kazuha and Klee's banners Leaves in the Wind and Sparkling Steps.
【Ver.2.8イベント祈願予告】
第1期
★5「楓原万葉」イベント祈願「辻風に舞う落葉」
★5「クレー」イベント祈願「フレアの訪れ」
第2期
★5「宵宮」イベント祈願「天の川に咲きし大輪」#原神 #Genshin #原神アプデ情報 pic.twitter.com/f8gkiSndyT

— 原神(Genshin)公式 (@Genshin_7) July 2, 2022
In addition to adding the new character, the upcoming update will also add story moments and events featuring Heizou and others.
"While you have a good time on the islands with other characters, Version 2.8 allows you to bond with even more friends, old and new," Yi said. "Diluc, Kaedehara Kazuha, and the brand-new playable four-star character Shikanoin Heizou will show up in the latest events and stories."
Summertime Odyssey seasonal event
The significant Summertime Odyssey seasonal event will begin in the upcoming update with Mona , Fischl, Kaedahara Kazuha, and Xinyan .
Genshin Impact wiki :
Developer(s)
miHoYo
Publisher(s)
miHoYo
Producer(s)
Hugh Tsai[1]
Composer(s)
Yu-Peng Chen
Engine
Unity
Platform(s)

Android
iOS
Microsoft Windows
PlayStation 4
PlayStation 5

Release

Android, iOS, Windows, PS4
September 28, 2020
PlayStation 5
April 28, 2021
Nintendo Switch
TBA

Genre(s)
Action role-playing
Mode(s)
Single-player, multiplayer
The Latest Games News : Release date , Patch Notes , game events & update , Game Leaks & up comming