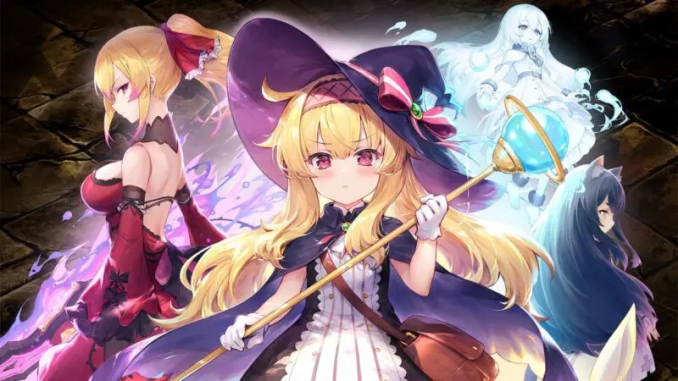 Little Witch Nobeta : Release Date
Idea Factory International, Pupuya Games and Simon Creative have confirmed the release date for Little Witch Nobeta on PlayStation 4 and Nintendo Switch worldwide on March 7, 2023.
The title currently features a Limited Edition copy available for pre-order starting January 27 .
Little Witch Nobeta key features
The publisher has outlined the game's key features as below:
Better. Faster. Stronger. Witchier. – The castle is full of mighty monsters and even mightier bosses. As you progress, your adversaries will get stronger, so you'll need to as well. Collect Soul Essences from defeated enemies and use them to strengthen your abilities and take down the Crafted Souls!
Get Crafty! – The bosses known as Crafted Souls will present a huge challenge, and they won't be easy to take down. You'll need to develop a strategy if you want to beat them. Dodge their attacks at just the right time to take control of the battle.
Magical Mystery Tour – On your journey you may find your path blocked. Use your mastery of elemental magics to solve puzzles and unlock new areas of the castle to explore. You may even find some hidden treasure lying around.
The Truth is in There – Collect items around the castle and learn more about Nobeta's dark and mysterious world.
Trailer
Little Witch Nobeta Conjures wiki :
The Little Witch Nobeta is a 3D shooting action game. Players will explore ancient, unknown castles and use various magical elements to fight against spirits!
The game uses a relaxed Japanese art style, but the battles are quite tough despite the cute appearance.