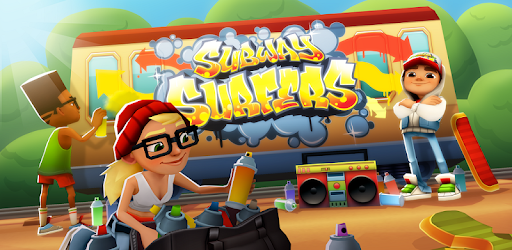 Aside from the simple, endless gameplay; the variety of characters you can play with and the cool, custom, and especially colorful skins is an important factor in Subway Surfer's success. In this topic, we'll look at some of the Subway Surfers rarest skins and characters, as well as how you can add them to your collection for your next run.
Subway Surfers Rarest Skins
Zombie Jake
The Zombie outfit for Jake is one of the most sought-after skins in Subway Surfers. The skin was released as part of the Halloween 2020 festivities and has since been removed from the game's shop.
Zombie Jake was only available in Halloween Themed Editions and occasionally required an in-app purchase. Zombie Jake can be purchased for real-world money, specifically $4.99 USD. He also has a Serious Outfit that costs 30 keys to unlock and wear.
The other way to get Subway Surfers Zombie Jake is to set your device date to October 20-30, 2020, which is when the skin was added to the game. After changing the time, restart Subway Surfers and go to the Shop to get Zombie Jake for 95,000 coins.
Elf Tricky
Elf Tricky is a limited-edition skin available in the game's Holiday Edition for 95,000 coins. She also comes with two other outfits: the Ice outfit, which costs 30 Keys, and the Candy outfit, which costs 25 Keys.
Unlocking her may be a difficult task. To begin, go to the Google Play Store and download JSON&XML Tool. This app allows you to modify program code. Navigate to Android – data – com.kiloo.subwaysurf – files – profile – characters inventory. Here is a list of all the characters you have. All you have to do now is replace all instances of "jake" with elfTricky. Save it, and your Elf Tricky will appear in the game.
Rabbot
Rabbot is a character introduced in the Zurich update. She is the fifty-fifth and final limited character in Subway Surfers, and the fifty-third in the World Tour series. Rabbot is available for 40 keys during the Easter event, 180 easter eggs during the Oxford event, and real money during the Iceland event.
Monkbot
Monkbot is a Chinese-made robot that wears traditional Chinese clothing such as a large bamboo hat and a red pearl necklace. He's dressed in a white and gold robe with an orange tie around the waist. Monkbot first appeared in the game's Beijing Edition and is now available to unlock for $2.99.
Subway Surfers Wiki
Subway Surfers
Developer(s)
Kiloo, SYBO Games
Publisher(s)
Kiloo Games
Engine
Unity
Platform(s)
iOS, macOS, HarmonyOS, Android, Microsoft Windows, Windows 10 Mobile, Windows Phone 8, Kindle
Release
24 May 2012[1][2]
Genre(s)
Endless runner
Mode(s)
Single-player