7 of The Best Pirate Games on PC
The world of pirates hasn't received as much love in the videogame space as many other themes have. We have dozens of world-class titles covering mythology, war, and even simple village life, but very few for pirates. 
However, there are some that are undoubtedly worthy of being called some of the best ever. If you want to travel the high seas, plunder and discover the captain's treasure, or become the most feared pirate in the world, here are the best pirate-based games to play on PC right now.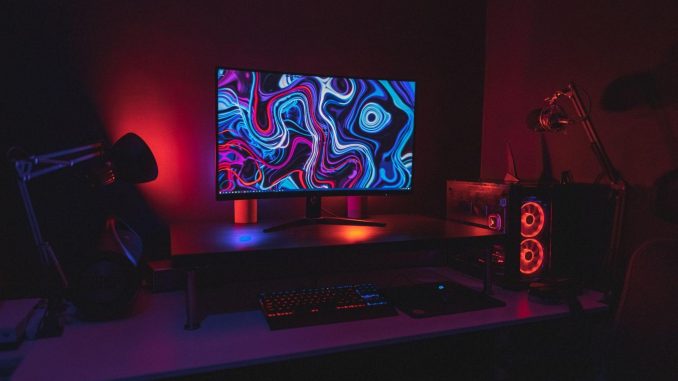 Assassin's Creed Black Flag 
Assassin's Creed is one of the most popular franchises in the industry, and Black Flag was the title that put us in the world of pirates. Black Flag is not only widely regarded as one of the best games in the franchise but also of all time. 
You play as an assassin trying to uncover a conspiracy between the British and Spanish empires, hidden by their attempts to eliminate pirates. You get all of the action and adventure of the AC series, mixed with the unique nature of a pirate world. 
Sea of Thieves 
Probably the most famous pirate game, Sea of Thieves is a shared open-world survival game of sorts. You play the role of a pirate who is the captain of a ship as you explore the ocean and try to find resources and treasure. 
The nature of the title means you can encounter other real-life players, who you can either attack and try to destroy or build an alliance with and become a more substantial group. The gameplay and mechanics are easy to learn but very difficult to master. 
LEGO Pirates of the Caribbean 
While they aren't the deepest titles out there, LEGO has built a reputation for producing colorful and fun video games spanning many themes. Having dived into the worlds of Star Wars, Jurassic Park, Harry Potter, and many more, they now also have a Pirates of the Caribbean entry. 
You can play one of the many famous characters, like Will Turner, Jack Sparrow, and Davy Jones. The story is a videogame version of the first four movies, turning some of the famous scenes and plot points into LEGO.  
Tropico 2: Pirate Cove
One of the oldest titles on this list, Tropico 2, is a city-building game where players take on the role of a pirate king and need to build up the island they are on to keep their 'mateys' happy. You need to gather and plunder those around you for treasure and money. 
While not as diverse as Tropico, in the sense that there are fewer construction and development paths, it has been 19 years since it was released, and there still isn't a city-building pirate game better than Tropico 2.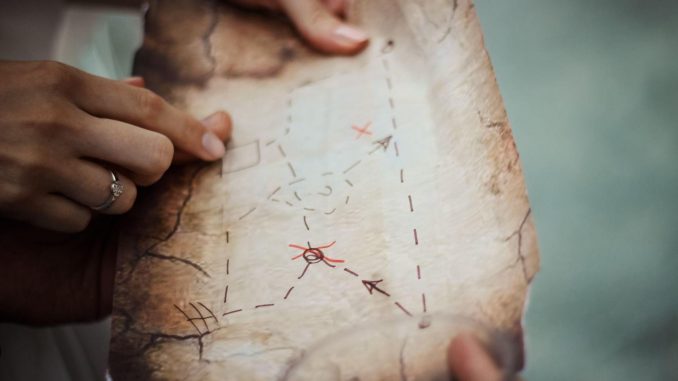 Blood and Gold: Caribbean 
A blend of economic strategy and an RPG, Blood and Gold: Caribbean is based on the much-improved Mount and Blade: Warband engine. Set in the 16th century Caribbean, think of Blood and Gold as a pirate version of World of Warcraft. 
You can take on the role of a mercenary and sell your services; you can try to become a conqueror of the land around you or do almost anything you need to do to become the most powerful pirate around. 
Pillars of Eternity 2: Deadfire 
The sequel to the popular title Pillars of Eternity, Deadfire, sees you back in the role of a Watcher and focuses on island discovery and exploration on a boat with your crew. You will need your crew, too, as there are enemies out at sea looking to sink your ship the first chance they get. 
The story takes place five years after the first game's events and features new companions and mechanics, and a unique feature where your decisions and story in the first title influence what happens in Deadfire.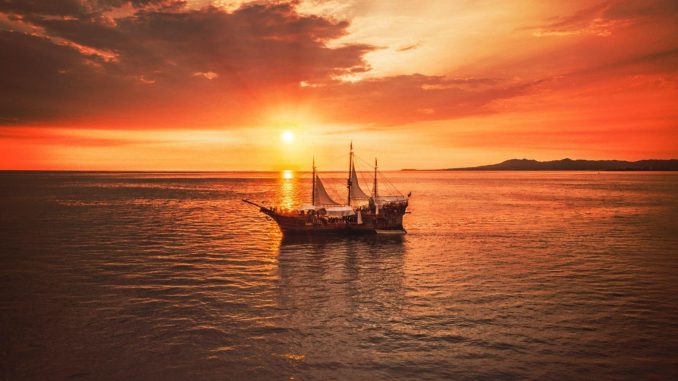 Furious Seas
Furious Seas is for you if you are a fan of VR. You play the role of a captain who must not only navigate the treacherous ocean but protect his crew and defend his ship from blood-thirsty enemies across the open ocean. 
With multiple modes available, including a single-player campaign, survival mode, and numerous modes where you can play with friends to conquer the seas, Furious Seas is the swashbuckling world of pirates brought to life in front of your eyes.