If you can add to the guide or add in some team recommendations please do so.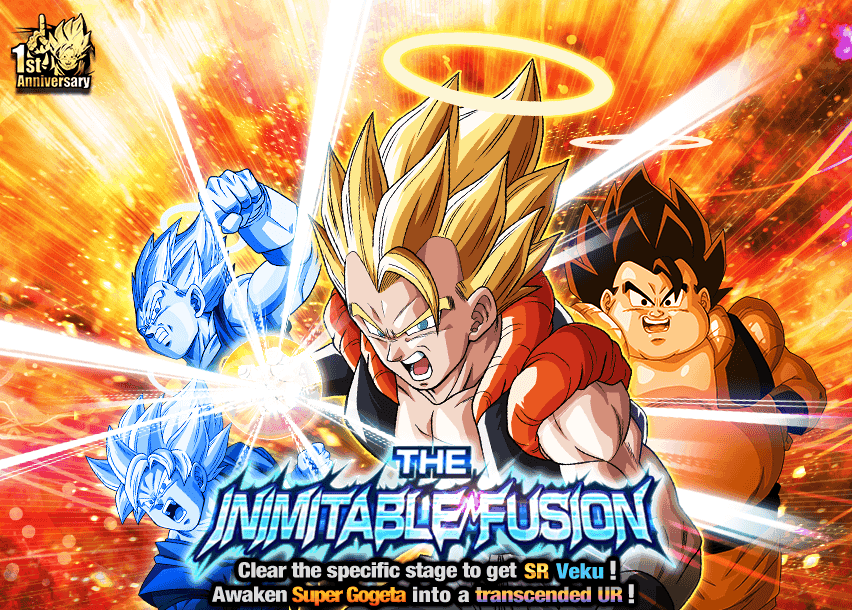 ---
Rewards & Drops:
4 Dragon Stones. One for completing each stage
Veku – Unpredictable Paunch drops randomly on Z-Hard 20 stamina
The event Specific Dokkan medal 
Stages:
Stage
Boss
Drops
Difficulty
Stam
Unit XP
Rank XP
Zeni
An incredible Failure
–
Normal
10
10,000
1,500
5,200
An incredible Failure
–
Hard
15
30,000
4,000
10,200
An incredible Failure
1st Battle:
 
2nd Battle:
Z-Hard
20
100,000
8,000
22,500
Peerless Warrior's Victory
1st Battle:
 
2nd Battle:
Z-Hard
40
160,000
15,000
45,000
40 stamina Z-Hard tips:
Characters with the link skill Big Bad Bosses deal more damage. Add them in if you can but don't build your whole team around it. If you have 'nuker' characters they would be better.
If you plan on a full AGL team you might want to throw in a couple of INT units to get past TEQ SSJ Goku.
Team Recommendations:
Videos: