PDF is a universal format to deliver work as it is and keep it secure. If you use PDFs regularly, then chances are that you might be looking for an easy solution to your PDF editing needs.
Finding a user-friendly PDF editor is a backbreaking task, and you getting baffled over hundreds of options is quite understandable. Don't worry; we've got your back! This article will discuss the 7 Best Online PDF Editors Working Directly in Your Browser for free. Why wait then? Let's check them out.
CocoDoc
Boasting a user base in more than 190 countries, CocoDoc has emerged as one of the most widely used PDF editors. Owing to its unique features and ease of use, it has been reviewed by big media companies like TechTimes and TechRadar. The application lets you edit images and texts, add signatures, compress and merge files, and convert them to any other format of your choice.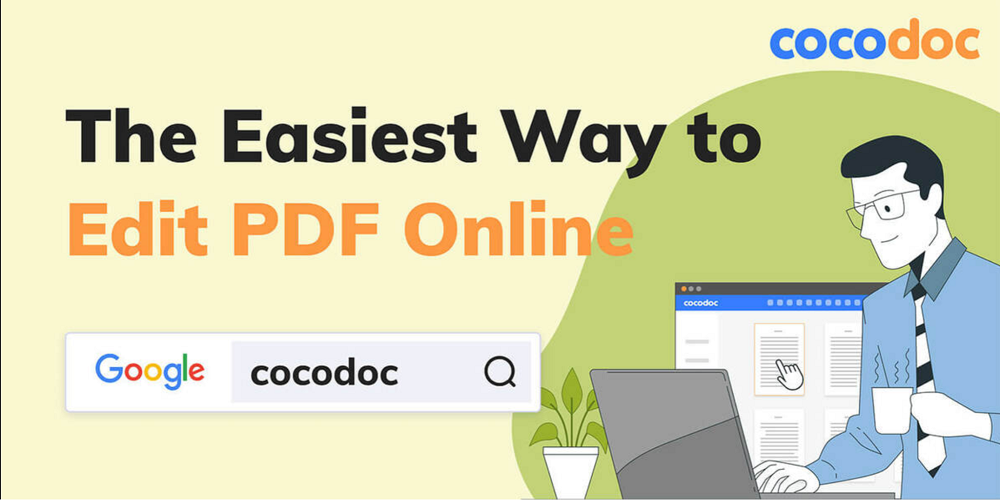 CocoDoc PDF editor is available on any device since it's cloud-based. If you are wondering about the security of your data with this website, be assured, it uses 256-bit SSL encryption to protect its user's personal and business information. Additionally, once you're done with editing the file, it gets deleted from the server automatically.
Steps to edit PDF files online
Want to use a PDF editor for free? Here are the 4 simple steps you can follow to edit a PDF using CocoDoc: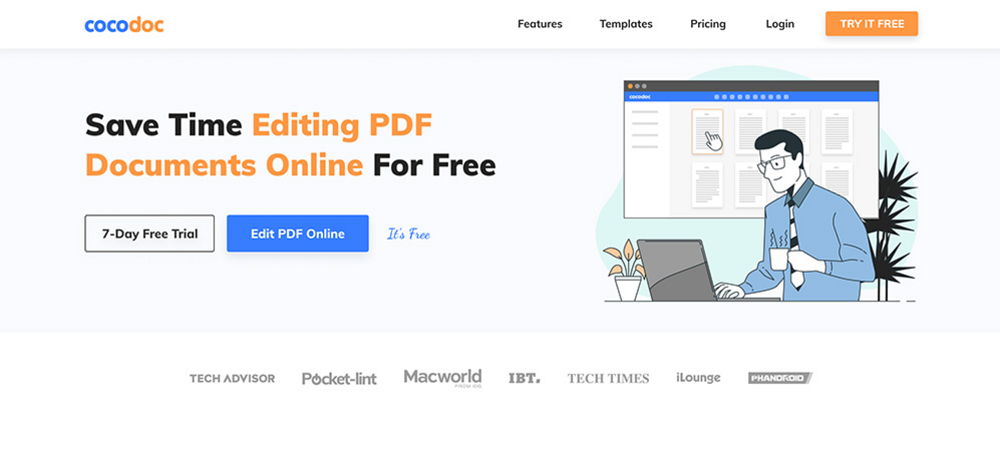 Step 1: Visit the official CocoDoc website.
Step 2: Open the file you want to edit. You can either drag and drop it, open it directly from your device, use Google Drive, Dropbox, etc., to upload or copy-paste its link on the website.
Step 3: Now, make use of the multiple editing tools offered by Cocodoc and make the required changes in your file.
Step 4: Once you are done with editing, do not forget to save the new, edited file and download it to your device. You can also share it with other people.
Sejda
Sejda is one of the most trustable platforms when it comes to the security of your data. All the files uploaded to it are automatically deleted every five hours, and hence there is no way your file content could be compromised. Aside from its safety assurance, Sejda also offers some state of art tools to meet your expectations.
Smallpdf
Smallpdf is another cloud-based PDF editor that enables users to edit their files without any hassle. The broad range of editing tools offered by this website is impressive, and it allows free operation. With the user-friendly interface, any new user can edit their files without any troubles.
A platform is an excellent option for you if you have to fill forms or register e-signature.
Pdfescape
Want to merge files online for free? PDFescape is your one-stop solution for all file editing needs. With this program, you can easily convert, insert pictures and text, edit the existing text, and add clickable links to the PDF seamlessly.
Though PDFescape is a well-known platform and used by many people worldwide, it has a few drawbacks. You can use its desktop version only after paying the subscription fee, and you can't upload any larger than 10MB on the website.
PDF Candy
PDF Candy uses a modern interface for its user and is easy to navigate in its web and downloaded app version. The round-shaped menu lays out all the tools that you might need and makes it convenient to perform various editing operations on both mobile and desktop. Since the site is an SSL certificate, you have nothing to worry about security, and the site's connections.
PDFexpert
As the name suggests, PDFexpert is truly an expert when it comes to operations related to PDFs. It is widely used by professionals and is remarkably reliable. Many of its users say it is "just perfect" and consider it the best editor.
This site is straightforward to use and covers all the essential functions. Other than editing PDFs, extracting and arranging pages of files, locating them, and sharing them has been made much more accessible.
PDFelement
PDFelement includes functionalities ranging from conversion of scanned files to multiple formats to editing of PDFs. If you want to compress and merge PDF files, this platform will assist you in optimizing your documents just the way you want.
PDFelement is developed keeping in mind the advanced wants of the users.
Conclusion
If you are someone who regularly modifies PDF then having a multipurpose PDF editor can be crucial for you. By reading this post about the 7 Best Online PDF Editors that can work directly in your browser for free, you can edit your PDF files on the go without wasting your money on premium tools.  The things you can with CocoDoc's online PDF tools is not only to edit PDFs but also convert them into various file formats.
That was all for this guide, if this article was helpful to you, don't forget to share it with your colleagues using paid PDF editors, and help them save some money.