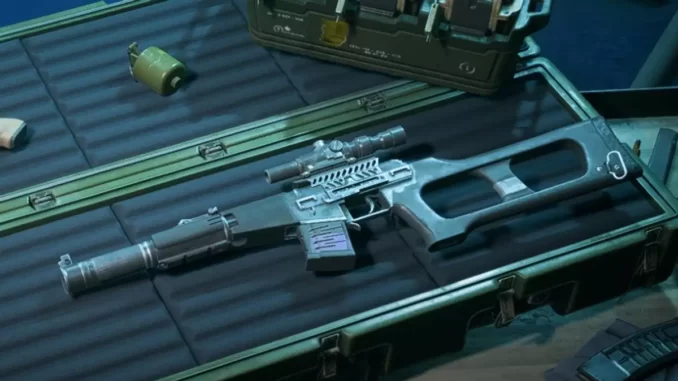 The BSV-M looks like an assault rifle but is configured like a DMR. All of these weapons are made for medium to long range fights and can serve as fantastic snipers.
How to unlock the BSV-M DMR in Battlefield 2042 Season 1 ?
To unlock the BSV-M DMR in Battlefield 2042, all you need to do is level up the Season 1 Battle Pass instead of the base player level. In the case of the BSV-M DMR, the level you must reach is 17.
BSV-M stats in Battlefield 2042 Season 1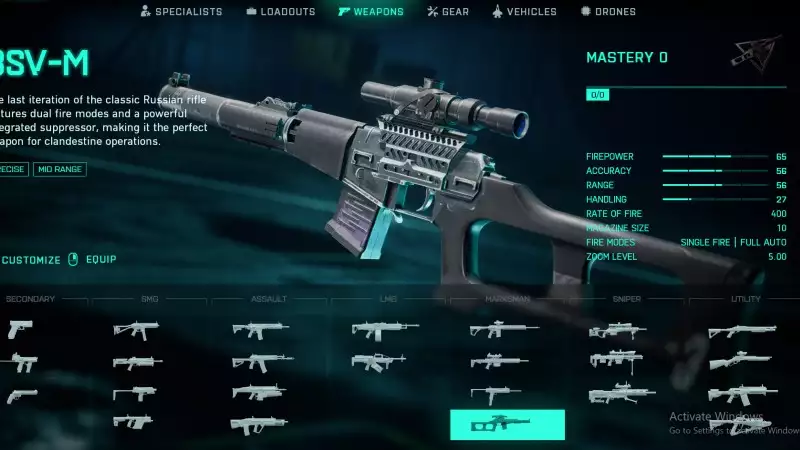 It takes about three body shots or two headshots to take a player out. Below are all the base stats.
Accuracy: 56
Firepower: 65
Handling 27
Range: 56
Rate of fire: 400
Magazine size: 10
Battlefield 2042 weapon types
You can equip any of the following weapons in your loadouts for use by your Battlefield 2042 Specialists. All of the weapons listed below can be unlocked in Battlefield 2042 and are organized by weapon type:
New Zero Hour weapons
Assault Rifles – Versatile rifles that are useful for a variety of ranges
SMGs – Close-range weapons with high fire rates and quick handling
LMGs – Heavy guns with large magazines and good suppressing capabilities
Marksman – Rifles with great range that bridge the gap between Assault Rifle and Sniper Rifle
Sniper – Precision rifles made for picking off targets at extreme ranges
Utility – Shotguns for close-range fights, but who knows what else could fit in this category
Pistols – Snappy sidearms that can quickly finish off enemies
Battlefield 2042 wiki :
Developer(s)
DICE[a]
Publisher(s)
Electronic Arts
Designer(s)
Daniel Berlin
Composer(s)

Hildur Guðnadóttir
Sam Slater

Series
Battlefield
Engine
Frostbite
Platform(s)

Microsoft Windows
PlayStation 4
PlayStation 5
Xbox One
Xbox Series X/S

Release
November 19, 2021
Genre(s)
First-person shooter
Mode(s)
Multiplayer
The Latest Games News : Release date , Patch Notes , game events & update , Game Leaks & up comming .