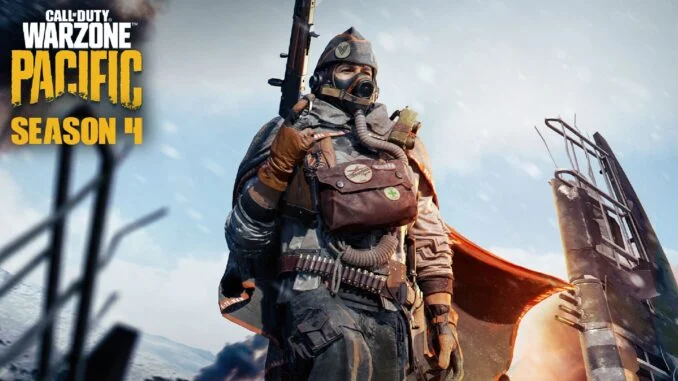 COD Warzone Season 4 is quickly approaching, and players are eager to see how Raven Software shakes up the formula this time. Along with new weapons and meta changes, the new season introduces a new map called Fortune's Keep. It's been a while since a new playground was introduced to players since December 2021.
Warzone Fortune's Keep release date
Fortune's Keep will be released on June 22 as part of Warzone Season 4 Mercenaries of Fortune, according to the Call of Duty team. Seasonal updates are typically released at 9 a.m. PT / 12 p.m. ET / 5 p.m. BST, so keep an eye out for the update on June 22.
Who needs iron when you can rule in gold? 👑 pic.twitter.com/xhPYoUDdfq

— Call of Duty (@CallofDuty) June 18, 2022
Season 4 Fortune'S Keep Details
Activision's Call of Duty Warzone Season 4 blog post shares a bunch of details about the new map, Fortune's Keep. It's said to have the following:
20 Cannons
10 Staircases
Fountain
12 Rooms
Winery
Bell Tower
6 Giant Wine Barrels
Vineyard
Clocktower
Library
Blackbird Hotel
Gelato Stand
Sumggler's Cover

8 Ladders
8 Huts
3 Ziplines
11 Boats
Warzone Fortune's Keep Tac Map revealed
Here's the first look at Fortune's Keep Tac Map which highlights twelve different POIs. Portions of the map were revealed to Warzone content creators, and slowly but surely the full Tac Map came together with the following POIs:
Bay
Camp
Gatehouse
Graveyard
Grotto
Keep
Lighthouse
Overlook
Smuggler's Cove
Town
Terraces
Winery
This is #FortunesKeep, the new #Warzone map coming with Season 4. pic.twitter.com/my6KloSaTW

— CharlieIntel (@charlieINTEL) June 13, 2022
Fortune's Keep appears to be a small map similar to Rebirth Island at first glance. Whether or not the two are related, players will have a brand-new map to explore. It's unclear whether the map will temporarily replace Rebirth with its own ruleset, or if the two will be playable concurrently.
At first glance, Fortunes Keep looks like a small map resembling Rebirth Island. Whether the two are related or not, the player now has a completely new map to explore. At the time of writing, it's unclear whether the map will temporarily replace Rebirth with its own ruleset, or if the two can coexist.
Warzone Rebirth Island Exfiltration LTM
This temporary goodbye will be a brief one as the Rebirth Island Exfiltration LTM is expected to be accessible from June 20 to June 22 at 9 AM PT / 12 PM ET / 5 PM BST.
New Rebirth LTM will go live today… https://t.co/i8JhXRBgYv

— CharlieIntel (@charlieINTEL) June 20, 2022
Warzone Fortune's Keep map size compared to Rebirth Island
As soon as the Fortune's Keep Tac Map was fully revealed, players attempted to compare its size to Rebirth Island.
JGOD, a YouTuber, attempted to calculate the exact size using the map's scale, and the results revealed that Rebirth Island was insignificant in comparison to Fortune's Keep. Ignoring the scale, he believes Fortune's Keep should be roughly twice the size of Rebirth Island.
Even though the math seems to checked out.

I think it will be closer to this based on buildings, landmarks, and roads, but I guess we will have to wait and see. https://t.co/8h2JyYbMZJ pic.twitter.com/lbT2LIwZ6z

— James – JGOD (@JGODYT) June 13, 2022
By matching Fortune's Keep street to Rebirth's street, Reddit user Dro2910 also came to a conclusion regarding map size. In his opinion, the two maps are roughly the same size, with Fortune's Keep being slightly larger.
Size comparison between fortune's keep and rebirth island (use the size of the streets as a reference) from CODWarzone
It's worth noting that none of these comparisons have been officially confirmed by Call of Duty Team. For the time being, we can expect Fortune's Keep to be larger than Rebirth, giving players significantly more ground to cover.
Call of Duty: Warzone wiki :
Developer(s)

Infinity Ward
Raven Software

Publisher(s)
Activision
Series
Call of Duty
Engine
IW 8.0
Platform(s)
Microsoft Windows
PlayStation 4
Xbox One
PlayStation 5
Xbox Series X/S
Release
Microsoft Windows, PlayStation 4, & Xbox One
March 10, 2020
PlayStation 5 & Xbox Series X/S
2021
Genre(s)
Battle royale, first-person shooter
Mode(s)
Multiplayer